Steve Kerby Professional Credentials
Thank you for taking a moment to look at my professional background. I'm beginning my 50th year in the business, having helped thousands of people make their financial lives, as well as their everyday lives, better. Bringing into focus the related areas of retirement planning, annuity, and insurance planning, will and trust conversations, pension and profit-sharing plans, estate, and inheritance planning, all in coordination with their business planning.
My career was successful from the start earning top company awards as a leader in the agency, region, and on a national level, a sign of many more accomplishments to come. Steve won many awards, including the prestigious LIFE Membership in the Million Dollar Round Table. His membership in this elite organization continued for the next 27 consecutive years. Steve's standing in the insurance and planning community as a professional leader allowed him to work with other companies and other agents to help them maintain and grow their businesses.
Any number of my clients refer to me as "Coach." I love educating and informing people, making them more knowledgeable to be able to make informed decisions by providing useful, reliable, and correct information. I long ago realized my chosen "purpose centered" in life, helping people.
Please click on these links to learn more about me and my services.
https://www.gotostage/SteveKerby.com
https://annuity.com/author/skerby/
https://annuity.com/meet-steve-kerby/
https://stevekerby.retirevillage.com/content/profile
https://www.prlog.org/12725215-steve-kerby-honored-with-invitation.html
https://annuity.com/how-many-acres-must-i-own/
If you need more information about me, simply Google my name.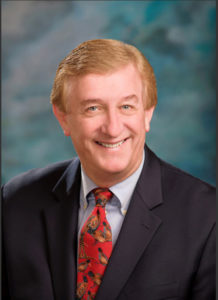 Steve Kerby
503-936-3535