Should You Sell Your Home When You Retire?
By Joe Uppleger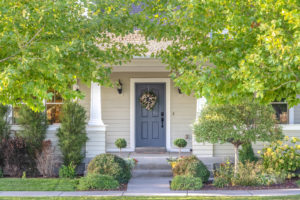 The sizzling hot housing market has many pre-retirees and retirees thinking about whether they should sell their current homes. It's a tempting idea, especially when you see homes going for thousands over the asking price. If you're paid off or have sizeable equity built up, selling might boost your retirement accounts significantly. However, you have to live somewhere. Renting, especially if you wind up spending twenty or more years without a paycheck, can be a lot more costly than living in a paid-off home. So, should you consider "aging in place" at your current residence? Or are you better off renting, perhaps in a senior community, where you aren't on the hook for maintenance and landscaping?
Some reasons that the over 55 crowd might want to stay where they are include:
They've spent time and money renovating and updating their homes. Many pre-retirees try to do major remodels and upgrades while still working so they won't have to dip into their retirement accounts. Many have done accessibility upgrades such as adding ramps, walk-in tubs, handrails, and specialized flooring. Since they have made their homes more comfortable and amenable to aging in place, these seniors are sometimes reluctant to sell.
They have a sense of community. It takes some time for a home to feel like home. Some seniors don't want to sell and move because they've established a sense of community over the years. They know their neighbors and local merchants and all the best places to hang out. These seniors might feel intimidated at the thought of having to be new kids on a different block.