11 Questions To Help You Create An Easier, More Efficient Retirement Income Plan
By Diane Marra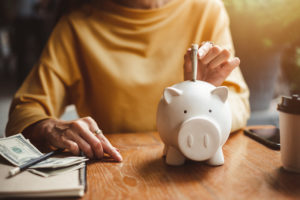 While writing my book, Retirement Made Easy, I discovered that a huge problem with the retirement income planning process is the lack of understanding of what a plan needs to accomplish. Retirees often don't know what questions to ask to make the right decisions and often feel frustrated and confused.
If you're a retiree or pre-retiree, I want you to know that feeling overwhelmed by the sheer volume of choices you must make, products you need to investigate, and paths you need to take is normal. It's not shameful to admit that you don't understand everything about retirement and income planning and that you need a little help getting your house in order.
Partnering with a trustworthy, competent advisor is, of course, a wise first course of action. However, before meeting with your advisor, you should take some time to assess how much you know about retirement, especially when it comes time to distribute the money you've saved.
I put together a few questions to help you have more productive meetings with your financial advisor, spouse, and family members. Answering these questions can assist you with discovering how to avoid running out of money when you no longer work and identify specific areas of concern. You'll want to write down your responses for later reflection.