Lower Interest Rates Until 2023? Great For Spenders, Bad For Retirement
By Brad Rhodes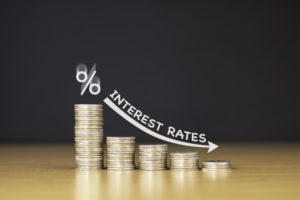 In September 2020, the Federal Reserve ended its two-day policy meeting by announcing its intention of keeping interest rates at their current all-time lows until 2023.
Since 70% of the American economy relies on consumption, the Fed's commitment to low-interest rates is part of an effort to push Americans away from saving and into spending.
If you are young, cash-rich, and looking to invest in real estate, low-interest rates could be a boon. However, if you are a retiree or someone about to retire, these historically low rates could spell trouble for your financial future.
Low-interest rates harm retirees in a variety of ways.
The Federal Reserve's benchmark funds rate is in a range of 1%-1.25%, a near-record low. These low rates penalize responsible savers and erode the nest eggs seniors have worked diligently to accumulate. As a person enters into retirement, they face cost increases for prescription medication, expensive long-term care, and other medical costs.