There Is A New Sheriff In Town
By Bill Broich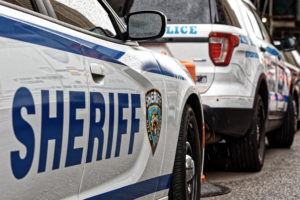 Volatility and anxiety seem to walk hand in hand. Because of uncertainty, many retirees and pre-retirees are more concerned about their financial future than since the Great Depression. The question is where and how do Americans save, and how are their savings affected by volatility. Where do they deposit or invest their savings?
On top of those concerns is COVID-19, which has become the great catalyst to the unknown volatility we all face. 2020 has been a changing point for many people; the relentless attack from the virus combined with the uncertainty has created a mammoth situation of anxiety and concern.
In Wells Fargo's Annual Retirement Survey, the real impact of COVID-19 has begun to emerge. How much is needed to be saved for retirement? Whatever that personal number is, 39% of Millennials do not think they can save enough money, 38% for Gen X and 31% for Baby Boomers. The negativity of the responses puts in play the need for guarantees and anything to offset volatility's anxiety. The economic downturn has shaken the financial security of those who COVID-19 has impacted.