Chickens, Pigs, Bulls and Bears: The Stock Market is a Barnyard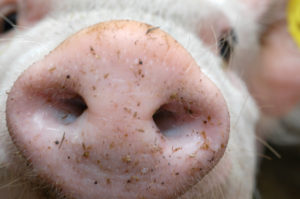 The great novel Animal Farm written by the legendary author George Orwell is about animals and how they live together in a hierarchical society. As it turns out, he may have been talking about the stock market.
The market is full of these named animals and each has a different place on the investment pole.
Pigs are greedy, chickens fearful, bears hide and sleep, bulls charge ahead. Over the years these names have become synonymous with a person's investment interest or view of how the market is going to move. Really the names of the animals signify an individual's approach or philosophical investment strategy.
Here are the animal definitions converted to investment philosophies:
Bull: A Bull Market means the economy is growing and means investor confidence and anticipation of market growth.
Bear: A Bear Market is the opposite, the economy is weakened or expected to weaken. The stock market is expected to be lower in the future.
Pig: A Pig Market is a high risk big score (or big loss) position. Pigs are impatient, greedy and emotional towards their investments and only think of themselves. Pigs normally get slaughtered.
Read More…