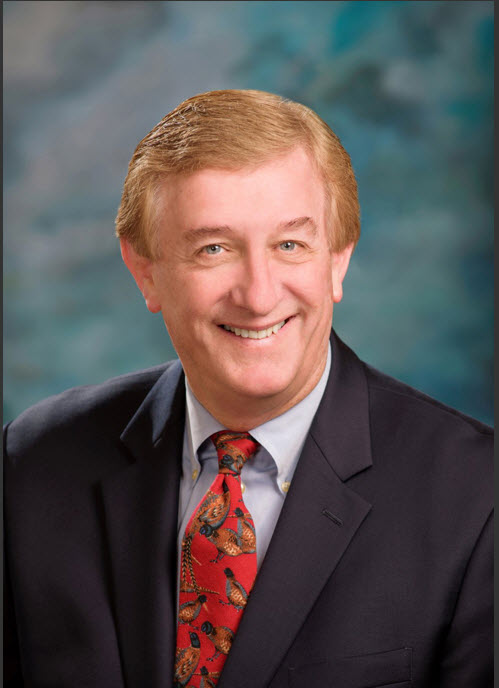 Steve was raised in the small town of Nyssa, Oregon where his father spent 50 years in practice as a medical doctor. Steve was active in sports, well respected by his peers, and earned a scholarship for college. Steve learned early on the value of hard work, family and community involvement.
Steve began his career in the insurance business his senior year in college, joining Northwestern Mutual Life (NML) in 1970. Steve quickly learned that he had made the right decision because he cared about people.  He liked helping people plan and to solve problems, making a difference in peoples' lives, and that quality of company and product was of utmost importance.
Steve's career was successful from the start earning top company awards as a top leader in the agency, a sign of many more accomplishments to come. Steve won many awards including the prestigious membership into the Million Dollar Round Table. His membership in this elite organization continued for the next 27 consecutive years. Steve's standing in the insurance community as a professional leader allowed him to work with other companies and other agents to help them maintain and grow their businesses.
In 1995, Steve founded his own company, becoming an independent agent.  This career move provided Steve with the ability to offer a wider range of product and services. Steve's ability to "listen" to a client's concerns has allowed him to provide more options for his clients. His belief that listening is of paramount importance, possibly the most important aspect of talking with a client, as well as gathering all the unbiased "facts" of a client's lifetime.
Throughout Steve's career he has accomplished many firsts in his industry.  He was the first Tri-Security licensed advisor in America, he was the first to attained the designation of Senior Financial Consultant, he was the first Northwestern Mutual Life agent to also associate with Shearson American Express, he was also invited to join an elite group of NML agents working with Physicians Nationwide Inc., dealing with complex estate planning issues helping physicians and other medical specialists nationwide.
Steve's speciality focused on helping clients develop estate plans, retirement plans and heritage plans.  He was invited to produce and provide, on an exclusive basis, specialized plans for employees of Southern Oregon University.   He has provided the same care and planning to his wide list of clients.
Entering his 49th year in the insurance business, Steve remains committed to keeping client interests first and foremost in helping them achieve their goals, to answer any questions, and to help navigate the complex world of the ever-changing personal finance arena. His unique background and wealth of knowledge provide an unfettered pathway helping clients as they move to and through their retirement years and beyond.
Steve is also a published author specializing in financial topics. Learn more about Steve and his articles at: https://annuity.com/author/skerby/
Additional:
Steve has been a member of the Ashland Rotary Club, served on the Board of the Medford YMCA, served on the Southern Oregon University Foundation Board, served under Dr. Jim Sours as an Oregon Shakespearean Festival Estate & Gifting Advisor, Board member of Medford RMEF, Board member of Portland SCI.
Learn more about Steve and the services he provides at: https://stevekerby.retirevillage.com/
Steve Kerby
503-936-3535