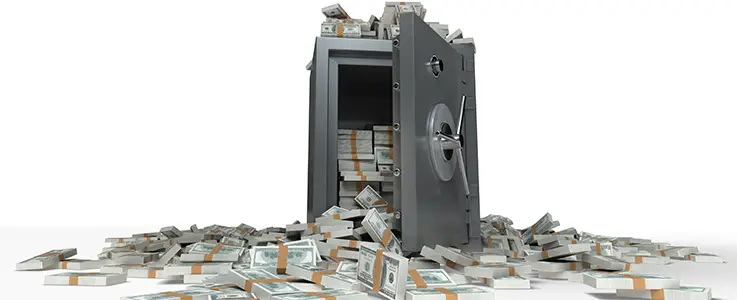 Securing Retirement with Tax-Advantaged Accounts and Principal-Shielding Investments
Retirement is a period that many eagerly await, envisioning it as a time of relaxation, travel, or pursuing long-held passions. However, to fully enjoy retirement, it's essential to have a sound financial strategy in place. A critical element of this is the concept of "safe money."
What is Safe Money?
Safe money refers to conservatively invested funds with the primary aim of preserving the principal amount. Unlike high-risk investments with the potential for higher returns and greater volatility, safe money investments prioritize stability and minimal risk. For retirees, this means having a steady income stream, regardless of market fluctuations.
The Importance of Safe Money for Retirees
As individuals transition into retirement, their financial needs and risk tolerance shift. Here's why safe money is particularly crucial for retirees:
Limited Income Stream: Unlike younger individuals, retirees typically don't have a regular salary. Hence, protecting their savings becomes paramount.
Risk Tolerance: With age, the ability to recover from significant financial losses diminishes. Retirees, therefore, have a reduced risk tolerance.
Longevity Risk: People are living longer today. Safe money ensures retirees don't outlive their savings.
Leveraging Tax-Advantaged Accounts
One effective way to optimize retirement savings is to use tax-advantaged accounts. These accounts offer tax benefits that may significantly enhance your savings.
Traditional IRA: Contributions are made with pre-tax money, allowing your investments to grow tax-deferred. You'll pay taxes on withdrawals during retirement.
Roth IRA: Contributions are made with post-tax money. The significant advantage here is that qualified withdrawals during retirement are tax-free.
401(k): This is an employer-sponsored plan where employees can contribute pre-tax dollars. Some employers also offer a match, effectively providing free money.
Health Savings Accounts (HSA): For those with high-deductible health plans, HSAs offer a triple advantage – contributions are tax-deductible, earnings grow tax-free, and withdrawals for qualified medical expenses are tax-free.
Principal-Shielding Investments
Investing in vehicles that shield your principal is crucial to maintaining a steady retirement income. Some top principal-shielding investments include:
Bonds: These are debt securities that pay periodic interest. Government bonds, like Treasuries, are considered the safest.
Fixed Annuities: These insurance products may offer a guaranteed income stream. Retirees may opt for immediate annuities for payments that start immediately or deferred annuities for a future income.
Certificate of Deposit (CD): Banks offer a time deposit with a fixed interest rate and maturity date. They are FDIC-insured, making them a secure investment option.
Money Market Accounts: These are interest-bearing accounts at banks and credit unions. They usually offer better interest rates than standard savings accounts and are often FDIC-insured.
Retirement should be a time of enjoyment, not financial stress. Retirees may create a secure and stable financial future by understanding the importance of safe money and leveraging tax-advantaged accounts and principal-shielding investments. It's always wise to consult a financial advisor to create a personalized strategy tailored to individual needs and goals. Remember, planning today ensures peace of mind for tomorrow.
Safe Money Importance: Safe money refers to funds conservatively invested to prioritize stability and minimal risk, ensuring retirees have a steady income stream unaffected by market fluctuations.
Tax-Advantaged Accounts: Utilizing accounts like Traditional IRAs, Roth IRAs, 401(k)s, and HSAs offer tax benefits that may significantly increase retirement savings.
Principal-Shielding Investments: To maintain consistent income, retirees should invest in vehicles like government bonds, fixed annuities, CDs, and money market accounts, which shield the principal amount.
Many people have learned about the power of using the Safe Money approach to reduce volatility. Our Safe Money Guide is in its 20th edition and is available for free.  
It is an Instant Download.  Here is a link to download our guide: