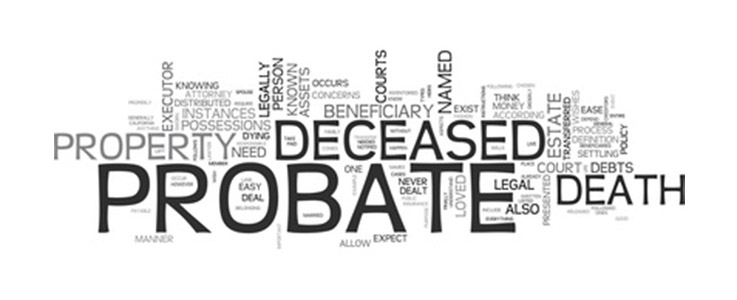 Avoiding Probate: A How To Guide
Make sure the assets in your estate can qualify to avoid probate. 
If you own bank accounts and want to reduce your exposure to probate with these assets the "payable on death" (POD) or "transfer on death" (TOD) option may help you.
This option offers an easy method to keep bank accounts out of probate court. All that is required is a form that most banks can supply naming whomever you want to inherit the money in your account at your death. The process is simple; at your death, the beneficiary goes to the bank with proof of your death and claims the funds in the account.
Nothing happens while you are alive, and you have not signed away any rights. You are not giving anyone access to your funds while you are alive. The payable at death (POD) only allows access to your death. The probate court has no jurisdiction or says in how this account is transferred.
In the event of joint ownership between spouses, the POD will not become effective until the death of the last remaining spouse. This simple and easy-to-use step in avoiding probate requires no fee or charge, merely a form to sign.
If you own an IRA, 401 k or another type of retirement account you will be asked to name a beneficiary. If a named beneficiary inherits the account at your death, it also avoids probate and is transferred immediately and without delay. Naming a beneficiary through a will may cause the need for a probate decision and can cause a delay.
Single people are allowed to name anyone they desire, but married couples could be required to name their spouse as beneficiary. If planning for heirs is to transfer funds to a child or other beneficiary other than the spouse, permission may be needed to make that designation. Community property states may also have requirements for the surviving spouse that may not wish to be designated as a beneficiary.
When considering estate planning issues, it is always essential you obtain proper legal and tax advice. An incorrect or improper decision may be costly and cause unfair tax or expense liability.

To learn more about me and the services I offer, click here.