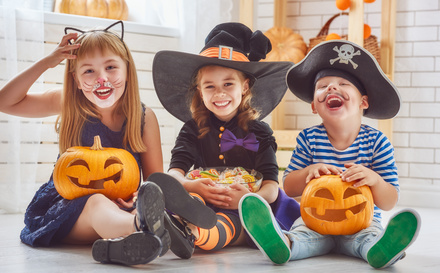 Trick Or Treat Is The Market On Wobbly Legs
October has always been a devilish month for Wall Street. Black Tuesday was October 29, 1929. Black Monday was October 19, 1987. And the crash of 2008 happened on October's doorstep on September 29, 2008, when the Dow dropped over 777 points. On October 10 of this year, the Dow fell 832 points – the third-worst point drop in history.
These are the days of Chicken Littles! It's in this climate – despite historically low unemployment, robust GDP, and soaring consumer confidence – that 800-plus point sell-offs are even possible.
The problem is not just the current concerns about high debt, trade wars, and rising interest rates; it's the collective uncertainty and reactionary group-think over which we have no control It's also the psychological traps, triggers and misconceptions we humans fall prey to, like.
• Expecting to find high returns with low risk (yeah – and I've got a Rolex watch I'll sell you for $25..)
• Believing that good things happen to you and bad things only happen to others
The Reality is You Could be as Cool as a Cucumber, but if Those Around You Think the Sky is Falling, Your Portfolio Will Still Likely Evaporate
And history indicates it could take years, or even decades, just to get back to where you were.
There IS a better way.
What if you could have a secure retirement, safe from all the market madness and shielded from the herd mentality of the masses? You can, and my clients are the proof! For the past 16 years, not one of my clients has ever dropped in October or any month of the year. Call me to learn about the latest guarantees offered by the most reliable fixed annuity companies in the world.