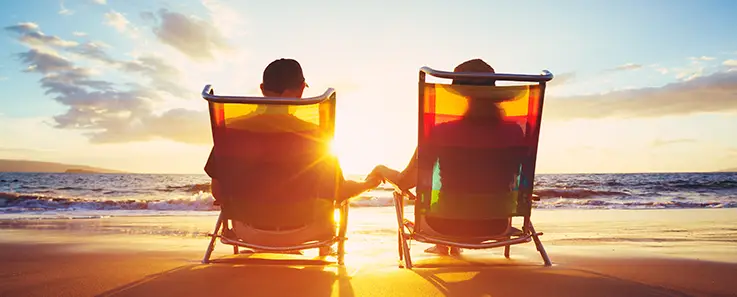 Understanding Fixed Annuities
Addressing Retirees' Main Concerns
In an age where financial uncertainty seems to be the norm, retirees face numerous concerns regarding their financial security during the golden years. Transitioning from regular income to relying on savings and investment returns may be daunting for many. This is where fixed annuities come into play as a potential solution.
What are Fixed Annuities?
Fixed annuities are contracts purchased from insurance companies. In exchange for a lump sum or series of payments, the insurer commits to making regular disbursements to the buyer, starting immediately or at a future date. The interest rate applied to the annuity is guaranteed, ensuring predictable growth.
Addressing Retirees' Main Concerns with Fixed Annuities:
Stable and Predictable Income: One of the primary worries of retirees is the stability of their income. With fixed annuities, retirees are promised a steady and predictable income stream. This can be tailored to be disbursed monthly, quarterly, or annually.
Protection from Market Volatility: The financial markets are prone to fluctuations, which may adversely impact retirees dependent on investment returns. Fixed annuities offer insulation from these risks, as they are not directly linked to the stock market's performance.
Lifelong Income: Outliving one's savings is a significant concern for many retirees, given the increasing life expectancies. Some fixed annuities can be structured to provide income for the entirety of a person's life, eliminating the worry of depleting one's funds.
Guaranteed Rate of Return: Unlike variable annuities, whose returns depend on market performance, fixed annuities guarantee a minimum rate of return. This means your principal is safeguarded, and your investment grows at a predetermined rate.
Tax-Deferred Growth: The interest earned on fixed annuities accumulates tax-deferred until withdrawals commence. This enables your investment to grow faster since you're not paying taxes on the interest annually.
Considerations Before Purchasing a Fixed Annuity:
While fixed annuities offer several benefits, some may have better choices. Here are a few considerations:
Liquidity Concerns: Most fixed annuities come with surrender charges, making them less liquid than other investment options. Withdrawing money before a specified period might result in penalties.
Inflation Risk: The fixed income from an annuity may lose purchasing power over time due to inflation. Unless the annuity has an inflation-adjustment feature, this may be a concern.
Interest Rate: While fixed annuities guarantee a rate of return, this rate might be lower than what may be obtained through other investments over the long term.
Company Solvency: The guaranteed payouts depend on the insurance company's financial health. Choosing a reputable company with a solid financial track record is crucial.
Fixed annuities may be pivotal in retirement planning, especially for those seeking stability, predictability, and protection from market volatility. They may address many of the central concerns that retirees face. However, as with any financial product, it's essential to understand the terms, benefits, and potential downsides. Consulting with a financial advisor may provide clarity on whether a fixed annuity aligns with your retirement goals and risk tolerance.
Fixed annuities offer retirees a steady and predictable income, ensuring financial stability during their retirement years.
Unlike investments directly linked to the stock market, fixed annuities safeguard the principal and guarantee a minimum rate of return.
Fixed annuities may be structured to provide income for a retiree's entire life, addressing concerns of outliving one's savings.
Many people have learned about the power of using the Safe Money approach to reduce volatility. Our Safe Money Guide is in its 20th edition and is available for free.  
It is an Instant Download.  Here is a link to download our guide: