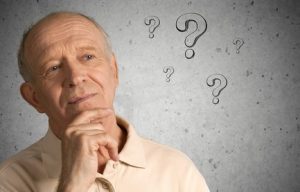 Are Annuities Good Or Bad?
Every once in a while someone will say to me, " I heard that annuities are bad, is that true?" It's usually because they came across an article on the internet that was bashing annuities or maybe a friend of theirs told them to stay away from annuities because you can lose money and they have high fees. This couldn't be further from the truth.
First, All annuities are not created equal!
One thing that I've noticed over the years is that when somebody is assuming that annuities are bad, it's usually because they don't know that there are different types of annuities and that a lot of what they see or hear about annuities are half-truths mixed in with a lot of misinformation.
What are the different types of annuities? Here is a bird's eye view of the four basic categories: Variable, Immediate, Fixed and Fixed Indexed Annuities.
Variable Annuity
Among the four types of annuities, Variable annuities are the ones that most people and some advisors like Ken Fisher like to bash because of their high fees (can be as much as 3% to 5% in many cases) and they do not protect your principal due to stock market volatility.
Immediate Annuity
These are also known as SPIA's (Single Premium Immediate Annuity). This type of annuity is irrevocable and can't be changed.  You deposit a lump sum of money and then receive a guaranteed income for any time period you choose, even lifetime.  The financial management of the income becomes the insurance company's responsibility, not yours. 
Fixed Annuity or Multi-year Guaranteed (MYGA)
This annuity comes with a declared rate of return for a specified term, similar to bank CDs. This annuity provides principal protection tax-deferred growth and generally low or no fees.  Unlike Bank CDs, most fixed annuities allow access to some of your funds without penalty.
Fixed Indexed Annuity (FIA)
This type of annuity has by far become the most popular over the last decade or so. Some call it an Indexed Annuity or Hybrid Annuity because of the flexibility and all the benefits that can come with them. They can protect your principal from market risk, lock in interest earned, tax-deferred growth, and create lifetime income benefits. Some also offer bonuses, enhanced death benefits for beneficiaries and can be used for long-term care.