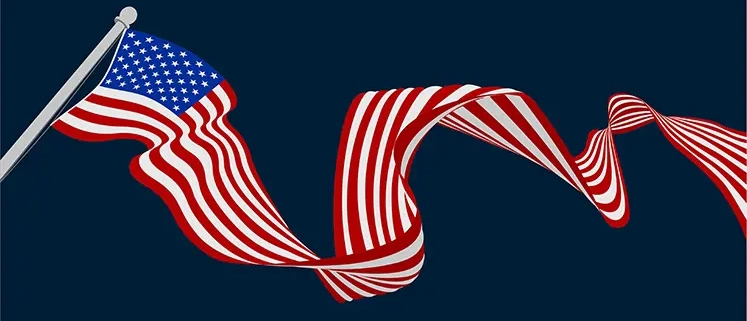 Veterans Aid And Attendance Pension
Most of our Veterans and their widows are unaware of all the benefits that are available to them through the Veterans Administration.
Nearly two million Veterans or their widows are missing out on a valuable pension from the U.S. Government, leaving as much as $4.6 billion a year unclaimed. This lifetime benefit is available for Veterans and their spouses age 65 and older and is used to reimburse various Long-Term Care Expenses. Also known as the Veterans Aid & Attendance Benefit, the pension is underused because most Veterans have never heard of this benefit or didn't know how to access it. The Department of Veterans Affairs has had minimal success in promoting this program.
Horizon Retirement Advisors LLC, and through our association with the Alliant Elder Initiative, feel it is important to be able to consult and understand the services available to our Veterans. The application process can be overwhelming; as an advocate, we can streamline the process for you.
The Veteran Administration has a monthly benefit called Aid and Attendance Pension.
There are two categories that the Veteran could apply for:
Prequalifying (Veterans and widows who are not in immediate need)
Qualifying (for Veterans and widows who are in immediate need. The application for this benefit can take up to 8 months; the benefit would be retroactive to the date the VA receives the application.
Most Veterans are in the pre-need stage. You must plan for these benefits in advance. October of 2018 Congress passed new laws, which include a new 3 year look back. Your objective is to get your assets protected in advance of the 3 year look back. Utilizing a Veterans Aid and Attendance Irrevocable Trust will protect assets when a need occurs after 3 years have passed. According to the Centers for Medicare & Medicaid Services, 70% of Veterans and their spouses will receive some type of Long – Term Care at some point in their lives. The average length of care is 3.2 years. This pension can be used to pay anyone, including a child or friend, to take care of the loved one at home. This excludes a spouse receiving payment as a caregiver. It pays in addition to other existing resources the resident uses to pay for their care.
Some Veterans DO know about the Pension, have applied for it and have been denied – due to an incorrect application. Our organization, on the other hand, has successfully placed over 200 applicants to – date. Upon qualifying the Veteran and spouse, regardless of assets, we will then put you in contact with Alliant, which has a 100% success rate in qualifying Veterans or widows for these benefits. We are your advocates in obtaining the Aid & Attendance Pension, and we will not charge you a fee.
The Aid and Attendance benefit is for wartime veterans and/or their surviving spouses, who are 65 years and older, who need help pay for long term care.
Qualifying for the Aid and Attendance Pension, you must have a need for care and require one of six activities of daily living.
This lifetime benefit is available to those who need one of the following:
You need someone to help you perform daily activities (bathing, feeding, dressing) or
You need to spend a large portion of the day in bed due to illness or
You reside at an assisted living facility (due to loss of mental or physical abilities) or
Your eyesight is limited (5/200 or less in both eyes)
Benefit Available
Status                                                    Monthly                                per Year                           Over 5 Years
Veteran with Spouse                                 $2,127                                     $25,524                                $127,620
Veteran                                                      $1,794                                     $21,528                                 $107,640
Surviving Spouse                                      $1,153                                     $13,836                                 $  69,180
A Veterans Advocate, such as I, can evaluate your individual circumstances and start the pre-need or post-need process. A copy of your marriage certificate and honorable discharge (DD214) is all that is needed for your first appointment.
We hope this information is found helpful. We look forward to answering any questions that you may have.