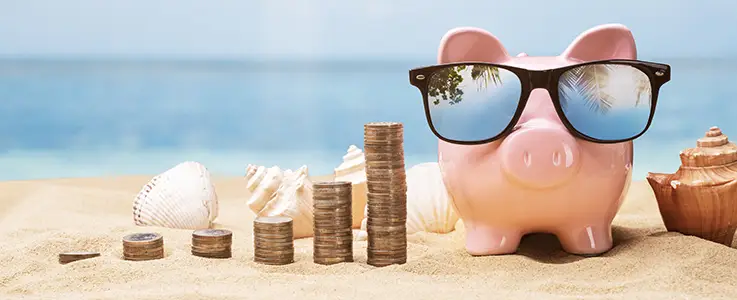 Unleash Your Golden Years
A 6-Step Plan to Squash Retirement Fears
Are you terrified of the unknown prospects that retirement holds? Worry no more! Below is a 6-step masterplan that ensures your golden years are filled with joy, comfort, and, most importantly, financial security.
First, let's not be misled: retirement is not an end but a new beginning! To help you navigate this exciting chapter, our foolproof strategy follows six essential steps. This plan eradicates the retirement fear quotient, taking you from anxious to adventurous, financially insecure to soundly secure.
Step 1: Embrace the Art of Budgeting
The key to a successful retirement is financial preparation. It starts with learning to live within a budget. Build a robust spending plan incorporating your necessities, luxuries, and savings. This may require some discipline, but it's a small price to pay for a stress-free retirement. Small sacrifices made today can alleviate the need to make more significant sacrifices down the road.
Step 2: Debt-Free is the Way to Be
The burden of debt can significantly impact your financial well-being during retirement. Lowering or eliminating your debt means fewer bills in your mailbox and more money in your pocket during retirement. Commit today to aggressively pay down debts. Start with higher-interest obligations and work your way down to financial freedom.
Step 3: Understand Your Social Security Benefits
Social Security forms a critical backbone for your retirement income. Understand when to claim your benefits – timing can significantly impact your retirement income. Maximize what's due to you by having an in-depth understanding of your Social Security benefits.
Step 4: Create a Diversified Portfolio
Don't put all your eggs in one basket! Diversification is the best way to manage risk and yield the best returns. Seek professional advice to diversify an investment portfolio across different asset classes and sectors. This spreads the risk and increases your chances of having a comfortable nest egg when you retire.
Step 5: Secure Adequate Health Coverage
Healthcare costs can quickly deplete your retirement savings. It's crucial to plan for medical expenses by securing sufficient health coverage. Look for Medicare supplements or other health insurance plans that can cover unexpected medical bills that may arise.
Step 6: Plan for Long-Term Care
The possibility of needing long-term care can be a significant fear for retirees. Prepare for this potential expense by exploring long-term care insurance or setting aside a fund. Planning ahead provides peace of mind and ensures you're covered if needed.
Take a deep breath and embrace these six steps – the solution to the retirement fear quotient. Your golden years should be a time of relaxation and enjoyment. Let us assist you in making that a reality. With our approach, retirement will no longer be a phase filled with financial uncertainty and stress. Instead, it will be an exciting chapter of your life that you control, are financially secure, and looking forward to the leisure and freedom it offers.
Remember, the key to a successful retirement is planning. Please don't wait until it's too late. Embark on this journey with us for a retirement filled with financial Security and peace of mind because you've earned it! Start following these steps today and prepare for a stress-free, enjoyable retirement.
Financial Preparation: Embrace the art of budgeting and live within your means.
Debt Management: Lowering or eliminating your debt is crucial for a secure retirement.
Strategic Planning: It's essential to strategically plan for your retirement by understanding your Social Security benefits, creating a diversified investment portfolio, securing adequate health coverage, and considering long-term care options.
Many people have learned about the power of using the Safe Money approach to reduce volatility. Our Safe Money Guide is in its 20th edition and is available for free.  
It is an Instant Download.  Here is a link to download our guide: