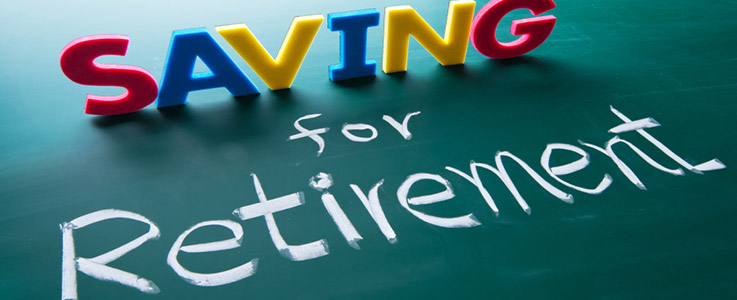 The Top 7 Most Common Financial Mistakes
Try to save something while your salary is small; it's impossible to save after you begin to earn more. –Jack Benny
At one time or another, every one of us has struggled with money issues. Even those of us who spend lots of time thinking about how to improve their finances and who go to great lengths to educate themselves about how money work can find themselves making common mistakes.
Often, mistakes stem, not from our rational minds, but forces outside our conscious minds. They can occur as a result of deeply rooted beliefs about money learned in childhood or simply because of a failure to take an honest look at financial behaviors.
While there are undoubtedly several different kinds of money mistakes people make regularly, I have identified a few of the ones I feel are most common and, thankfully, among the easiest to correct.
Are You Using Your Home Equity Like a Piggy Bank?
This occurs a lot, especially in states like California, where home equity can build up very quickly and become a huge source of temptation. Refinancing and taking cash out of your home, you must understand, is essentially giving a little of your ownership away to someone else (the bank). Pulling money out of your home can also cost you thousands of dollars in interest and fees. Wouldn't it better to build your equity rather than end up making payments forever?
Most of the time, using your equity like a cash cow means you'll end up paying way more for your home than it's worth.
Hey, Big Spender!
Love those double-shot lattes with foam on the top? What about the little in-between-meals snacks you pick up from the fast food place down the road? While it may seem like not much of a big deal, it adds up over time. Just an extra $40 per month of unnecessary spending equates to $480 a year you could have to pay off a credit card or other debt, make an overdue repair to your home, or buy something you truly need. If you're living paycheck to paycheck like a lot of Americans, it is merely resisting the urge to spend money frivolously can be massive.
Spending Too Much on Your House
A lot of people buy a lot more house than they need. Unless you have more kids than the Brady Bunch, a mini mansion is probably not a good use of your money.
Bigger homes nearly always mean more significant tax bills and higher utility costs, not to mention the expenses of maintaining a large home. Buying a larger house in a gated community could also add excessive HOA fees to the mix.
Living on Borrowed Money
Depending on credit cards is a sure-fire way to ensure that you spend more than you make. Several studies have proven that consumers will almost always spend more if they are using a credit card. I think that's because we don't tend to see those plastic cards as "real" money.
But it's real enough when you get the bills and realize that pot roast you charged is long gone and with the double-digit rates you're paying you could have bought a whole cow!
Use credit cards wisely for genuine emergencies only. Hint: Buying donuts for the office does not constitute an emergency.
Not Investing
Your money needs to be working, either through the use of investments or income-producing assets. Otherwise, you will NEVER be able to retire. Creating streams of passive income is essential if you ever find you want or need to stop working. Indeed, if you have retirement accounts through work, you should contribute as much as you can to those accounts.
You should also consider the possibility of investing in real assets that have positive cash flows, such as smaller apartment buildings or certain kinds of businesses that thrive even during tough economic times.
Never-Ending Payment land
Never-ending payments can take many forms. Most commonly, they include things such as gym memberships, premium cable, and on-demand movie channels, cell service, high-speed internet, car wash subscriptions, website subscriptions, "software as a service," and other money-wasters. Take an audit to determine which of your many subscriptions you USE daily and get rid of the rest. You could potentially save thousands of dollars.
That New Car Smell
I know you love that new car smell. Most people do. But new cars have become so expensive few buyers can afford to pay for them in cash. The inability to pay cash translates to a fact no one wants to admit: most people can't afford a new car.
Don't be fooled by the fact that you "qualify" for great financing rates. Being able to afford a car payment is not the same as being able to afford the car. Automobiles are a depreciating asset, which means that almost as soon as the ink dries on your finance agreement, that car has lost value. And, if you choose to trade in your automobiles every 2-3 years, as some people do, you will lose money every time you trade!
Also, many people buy cars for emotional reasons and don't stop to consider the higher insurance, maintenance, and fuel costs of larger luxury vehicles. Cars are expensive. If you need one and can't pay cash, do your homework and see if you can find a good deal on a 2-3-year-old used car that gets good mileage and doesn't cost as much to maintain.
These are only seven of the many ways people sabotage their financial futures by failing to make a plan and adhere to it.
Your quality of life in retirement depends on what you do, right now, to make your finances a priority and avoid the countless things that will eat away your wealth and make it impossible for you to enjoy a life without work.