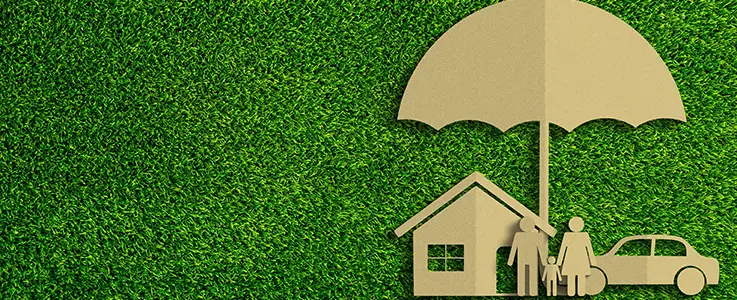 Discover the Power of Life Insurance
Consider your life today. You're likely managing many responsibilities, from raising a family to pursuing a career or building a business. Imagine if all those obligations were abruptly handed over to your loved ones without the financial support they need to maintain their quality of life. Unsettling, right? This is where life insurance comes into play, offering a robust financial safety net in unexpected life circumstances.
A life insurance policy can serve multiple functions. Primarily, it may replace the lost income and provide for everyday living expenses, ensuring your loved ones continue to live comfortably. Additionally, it can help cover any outstanding debts, such as a mortgage or student loans, preventing your family from bearing these burdens. Lastly, it may cover your funeral and burial expenses, alleviating the stress of planning during a difficult time.
Life insurance is not a one-size-fits-all commodity. Instead, it's a flexible tool that may be tailored to meet your specific needs. Whether you opt for term life, which covers you for a specific period, or whole life, which offers lifelong coverage and a cash value component, the choice is yours. Below are just a few of the options you have when it comes to life insurance:
Term Life Insurance: The most basic and often the cheapest form of life insurance. It pays a fixed amount if the policyholder dies within a specified term – typically between 10 and 30 years. If the policyholder does not die within this term, the policy expires with no payout.
Whole Life Insurance: This life-long policy guarantees a payout upon the policyholder's death, no matter when that occurs. It also comes with a cash value component that grows over time and may be borrowed against. Because it offers lifelong coverage and a guaranteed payout, it's typically more expensive than term life insurance.
Universal Life Insurance: This is a more flexible type of permanent life insurance. It too has a cash value component that experiences growth over time. Policyholders may adjust their premiums and death benefits and make withdrawals or loans from the policy's cash value. However, these changes may affect the overall value of the policy.
Variable Life Insurance: This type of permanent life insurance offers an investment component. Policyholders may invest the policy's cash value into various investment options, such as stocks or bonds. The death benefit and cash value fluctuate based on the performance of these investments. This means there's potential for higher returns but also a higher risk.
You have the power to pick a plan that aligns with your financial goals and unique personal circumstances.
Choosing life insurance isn't merely about selecting a plan, though. It's about investing in your family's peace of mind and financial stability. It's about securing their dreams, education, and independence, regardless of future events. Life insurance is more than a financial product—it's a promise of protection that outlives you.
Yet, despite the obvious advantages, many people hesitate to purchase life insurance, often due to misconceptions. One such myth is that life insurance is expensive, but that isn't always true. It's usually much more affordable than people think. Numerous factors influence the cost of your premium, including your age, health, and lifestyle choices. Thus, the earlier you secure a policy, the less expensive it may be.
Another common misconception is that life insurance is unnecessary if you're young or don't have dependents. But life is unpredictable, and securing a policy early in life may mean lower premiums and better financial preparedness for the future.
In today's volatile world, having a solid financial plan that can withstand unforeseen circumstances is crucial. Life insurance is essential to that plan, safeguarding your family's financial well-being. Remember, life insurance isn't just for you—it's for those you leave behind.
Start the conversation today, and pave the way for your family's safe, financially stable future. Invest in their tomorrow, today. Secure a life insurance policy.
Life insurance is a vital component of any comprehensive financial plan, providing a financial safety net for loved ones by replacing lost income, covering everyday living expenses and debts, and taking care of funeral and burial costs.
Different types of life insurance exist to fit your specific needs and circumstances and offer flexibility and the ability to align with your financial goals.
Despite common misconceptions, life insurance can be affordable and is essential at any stage of life. Securing a policy early may lead to lower premiums and better financial preparedness for the future.
Many people are interested in looking at life insurance options with a Doing It Yourself. If you would like to explore that approach. 
Here is the link: Life Insurance – Ethos (ethoslife.com)