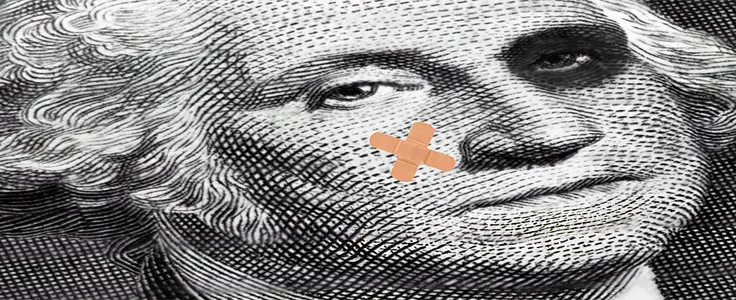 Navigating Financial Trauma
The Overlooked Barrier in Retirement Planning
Financial trauma, a less discussed but highly influential factor, profoundly shapes one's approach to retirement planning. Understanding this phenomenon and its implications can help individuals and financial advisors navigate the complexities of retirement planning more effectively.
Financial trauma, an often-overlooked aspect of financial planning, refers to the psychological and emotional stress related to adverse financial experiences. These experiences can range from enduring a significant financial loss or bankruptcy and surviving periods of extreme poverty to witnessing financial instability during childhood. The repercussions of financial trauma can result in a fraught relationship with money and a significant obstacle in effective retirement planning.
Retirement planning is as much an emotional endeavor as it is a financial one. When individuals with a history of financial trauma approach retirement, they may grapple with deep-rooted fears and anxieties. These can manifest in several ways – from extreme risk aversion and the inability to trust financial institutions to the unrelenting pursuit of financial security at the expense of the current quality of life. The stigma associated with these behaviors often prevents individuals from seeking help, further exacerbating the trauma.
Understanding this relationship between financial trauma and retirement planning is crucial because it sheds light on a vulnerable demographic often marginalized in the discourse on retirement. The good news is financial advisors and planners can create retirement strategies that account for these psychological factors.
To begin addressing financial trauma in the context of retirement planning, we first need to foster open dialogue about financial hardships. Encouraging clients to share their experiences without fear of judgment or shame can provide invaluable insights into their financial behaviors and fears. From this standpoint, we can devise strategies to acknowledge and address these anxieties.
Next, we must personalize retirement plans. One-size-fits-all strategies are ineffective and potentially harmful for those dealing with financial trauma. A person's experience with financial hardship will profoundly influence their risk tolerance, investment choices, and overall attitude toward money. Therefore, tailored financial strategies that align with an individual's unique psychological profile can help address these issues more efficiently and compassionately.
Financial education also plays a crucial role in mitigating the effects of financial trauma. By empowering individuals with knowledge about financial planning, investment options, and strategies, we can help demystify the financial world and reduce money-related anxiety. This approach can be transformative, replacing fear with understanding and control.
Moreover, building a sense of financial resilience is critical. Focusing on small, achievable financial goals can foster a sense of accomplishment and control, which are instrumental in healing from financial trauma. This can help build the confidence to plan for long-term financial needs, such as retirement.
Finally, integrating mental health professionals into the financial planning process can be tremendously beneficial. Psychologists and therapists can provide techniques to cope with the emotional aspects of financial trauma, while financial advisors focus on the practical elements of retirement planning.
The impact of financial trauma on retirement planning is significant. By acknowledging the existence of such trauma, promoting open dialogue, personalizing retirement strategies, providing financial education, and fostering financial resilience, we can help those affected navigate retirement planning more effectively. By integrating mental health support, we can create a holistic approach to financial planning, acknowledging that money is not merely a matter of numbers but a significant aspect of our emotional and psychological well-being.
Don't let financial trauma overshadow your retirement years. Seek guidance from a trusted financial advisor who can provide personalized solutions.
Financial trauma is the psychological and emotional stress of financial hardships.
When individuals with a history of financial trauma approach retirement, they may grapple with deep-rooted fears and anxieties.
The answer to healing those affected by financial trauma lies in establishing an open dialogue regarding past experiences, creating tailored retirement plans, empowering individuals through education, fostering financial resilience, and including mental health professionals in the planning process.
Many people have learned about the power of using the Safe Money approach to reduce volatility. Our Safe Money Guide is in its 20th edition and is available for free.  
It is an Instant Download.  Here is a link to download our guide: