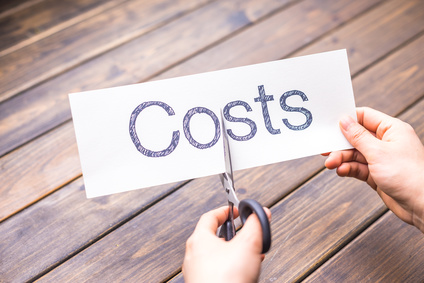 How Much Will It Cost Me?
I hear this question with every prospective client I meet.   Why?  Because they expect to pay an advisor a fee to speak with them, they are used to having fees and expenses subtracted from their investment to pay for someone to manage their money.    
I explain to them that I never charge for my services, and they will never write me a check.  They will never have any fees from their investment to pay me. I can understand why they are leery.  Especially when they hear about the services I offer my clients; help with filing for Social Security, help with navigating Medicare, and a tax "what if" strategy. (This report gives my clients tax implications of different investment and Social Security filing options*). I offer an annual review of their portfolio (something I call them to initiate – my first-time clients are always surprised because they aren't used to their broker calling them); I provide a written income plan and, if desired, a written report that they can give to their beneficiaries. The information includes a summary of their accounts, company names and addresses, and phone numbers.    
But most importantly, what they don't understand is I give them a plan for retirement income.  Sadly, most Americans don't have a written retirement income plan.  They have assets that they draw from with no real scenario of what will happen with the unexpected happens ( a sudden illness that needs long-term care, the market having a drastic downturn, the housing market dropping) or, even more heartbreaking, a plan for when the inevitable happens; the passing of their spouse.    
They don't understand that they can have, at no cost, a real plan to tell them how much income they can expect for the rest of their lives, no matter what happens to the market.  They don't understand that they can have a plan to help offset long-term costs.  They don't understand the genuine need to plan for income after losing a loved one.  But I do, and that is why I love what I do and offer so many services to my clients at no fee to them.    
Retirement planning goes beyond saving for retirement.  Retirement planning takes time and expertise and is a lifelong commitment to the client; as life happens and different aspects of their health, finance, and family change, so must the plan.   
So how much will it cost them?  Zero.  How much will it cost them if they don't have a Retirement Planner who understands the genuine difference between asset accumulation and actual Retirement planning?  It could cost them their retirement dream.   
*I am not a CPA, and this report is always given to the client's CPA for review