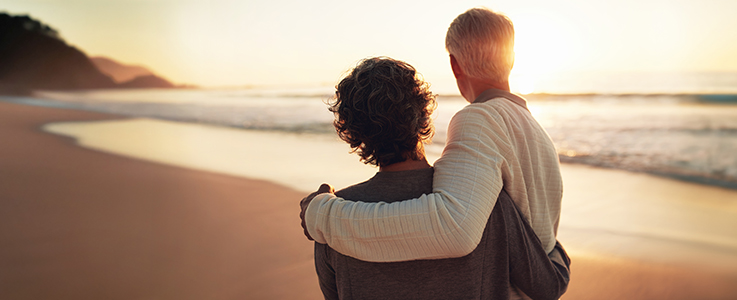 Financial Empowerment for Single Retired Women
Ensuring Your Golden Years Shine
It's time to discuss a subject that's often avoided but critically important—your financial well-being in retirement. Yes, to you, the single retired women who have tirelessly worked, raised families, and contributed to society in countless ways. Now, it's your time, and financial stability should be the least of your worries. This article will show why speaking with a financial advisor could be the best decision for your financial future. And we'll briefly touch on how annuities may be integral to your retirement plan.
As a single retired woman, your financial needs are unique. Often, financial discussions are generalized and don't reflect the specific challenges you may encounter—like longevity risk, healthcare costs, and maintaining your lifestyle. A financial advisor can provide personalized guidance based on your needs and circumstances.
Consider the difference this could make. With a trusted advisor on your side, you won't be offered a one-size-fits-all retirement plan. Instead, you'll get a strategy tailored to your needs, ambitions, and lifestyle. Want to travel the world? Donate to your favorite charity. Or maybe, you want to leave a legacy for your children and grandchildren? Your financial advisor will help you create a plan to achieve these goals while ensuring your financial stability.
Moreover, your financial advisor may help manage potential risks in retirement, including the risk of outliving your savings. Women generally live longer than men, so your retirement savings may need to last longer. A financial advisor may help design a financial plan that accounts for this longevity, offering peace of mind that your retirement savings will go the distance.
Here's where annuities can come into play. Annuities are insurance products that provide regular income payments in retirement, a reliable income source that may help mitigate the risk of outliving your savings. They can be tailored to your needs and offer various options, such as inflation protection and lifetime income. Although annuities aren't for everyone, they may be valuable in your retirement plan, especially when curated by an advisor who understands your specific needs.
In addition, a financial advisor may guide you through potential healthcare expenses. They may assist in determining the right Medicare supplement plans, long-term care insurance, and other health-related economic issues that often perplex many retirees. This proactive approach may save you from unexpected costs, protecting your nest egg while ensuring you receive the care you need.
In conclusion, a financial advisor offers a unique value proposition for single retired women. They provide customized, objective advice to help you maintain your lifestyle, mitigate risks, and enjoy your retirement fully. Annuities may be an effective component of this strategy, offering a reliable source of income for your golden years.
It's never too late to ensure your financial security. So why wait? Reach out to a financial advisor today and take the first step towards a confident financial future.
Financial advisors provide personalized and objective financial guidance for single retired women, helping navigate unique challenges such as longevity risk and healthcare costs while prioritizing your best interests over all else.
Annuities, insurance products that provide regular income payments, may effectively mitigate the risk of outliving your savings and ensure financial stability during retirement.
Leveraging the services of a financial advisor offers invaluable security, allowing you to focus on enjoying your retirement with the confidence that your financial well-being is in capable and dedicated hands.
Many people have learned about the power of using the Safe Money approach to reduce volatility. Our Safe Money Guide is in its 20th edition and is available for free.  
It is an Instant Download.  Here is a link to download our guide: