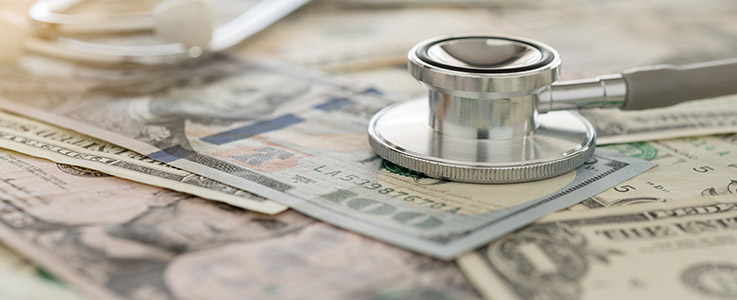 Concerns and Stress Over Medical Costs and Expenses
As you navigate the golden years of retirement, peace of mind should be your companion. But for many, this peace is overshadowed by anxiety, primarily regarding the ever-escalating medical costs and expenses. Your concerns are not unfounded; they mirror the realities of an aging population.
One of the main drivers of these worries is the rising cost of healthcare. According to a report by Health Affairs, U.S. healthcare spending is projected to grow at an average of 5.4 percent per year from 2019 to 2028, outpacing the GDP growth. Inflation, too, plays a significant role in escalating medical costs, as does the increased demand for healthcare services by an aging population.
As a retiree, you will likely need regular medical care, prescriptions, and long-term care. This rise in demand, combined with the increasing cost of medical technologies, pharmaceuticals, and healthcare services, heightens our exposure to high healthcare costs in retirement.
Fortunately, despite these concerns, there may be a way to mitigate the financial risks associated with unforeseen health issues and secure a worry-free retirement: investing in annuities and long-term care insurance.
Annuities provide a steady income stream in retirement, much like a traditional pension. This reliable income may help cover routine medical expenses or be used for emergencies. With lifetime annuities, you may ensure you don't outlive your income, no matter how long you live or how high healthcare costs may rise.
On the other hand, long-term care insurance is designed to cover the costs of services like nursing homes, home health care, or assisted living—costs that traditional health insurance or Medicare typically doesn't cover. As you age, the likelihood of needing such services increases. The U.S. Department of Health and Human Services estimates that about 70% of those turning 65 today will need some level long-term care in their lifetime. With this insurance, you may protect yourself from the substantial out-of-pocket expenses that can quickly deplete your retirement savings.
The combination of annuities and long-term care insurance may create a comprehensive financial safety net for retirees. This dual approach allows you to tackle predictable and unpredictable health costs head-on. It protects you from the uncertainty of market fluctuations, provides guaranteed income, and secures the resources you may need for long-term care.
In the face of the escalating medical costs that loom large over your retirement years, it's prudent to act preemptively. Investing in annuities and long-term care insurance may allow you to safeguard your savings, ensure financial stability, and, most importantly, secure your peace of mind.
The value proposition is clear: by addressing your concerns today, you enable a future defined not by anxiety over mounting medical expenses but by the tranquility that comes from knowing you are financially prepared.
It may be time to reclaim your peace of mind, secure your financial future, and ensure your golden years are indeed golden. Don't delay; your future self will thank you. Connect with us today and let us help you navigate towards a financially secure retirement.
Rising healthcare costs and expenses are a major concern for retirees due to factors such as increased demand for healthcare services and inflation, which can deplete retirement savings.
Annuities provide a reliable stream of income in retirement, ensuring retirees have the financial means to cover routine medical expenses and emergencies, regardless of how long they live or the rise in healthcare costs.
Long-term care insurance is essential to protect retirees from substantial out-of-pocket expenses related to services like nursing homes or home health care, which are not typically covered by traditional health insurance or Medicare. It helps secure financial stability and prevents retirement savings from being rapidly depleted.
Many people have learned about the power of using the Safe Money approach to reduce volatility. Our Safe Money Guide is in its 20th edition and is available for free.  
It is an Instant Download.  Here is a link to download our guide: