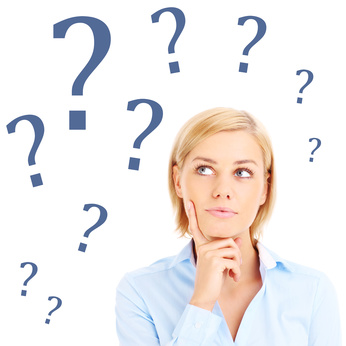 A Common Sense Approach To Basic Retirement Planning
Did you know the average Social Security monthly retirement benefit for retired workers in 2019 is $1461?
How do we begin moving towards a Conservative Approach? How do we have an honest evaluation of our retirement funds and how they relate to our goals? The question of longevity has to be a concern; will our retirement funds last as long as we do?
While it is never too late to start, the sooner you begin planning your financial future, the better. You'll have more chances to save money, and your money will have more time to grow.
Remember, no single retirement plan works for everyone. Your plan should be customized – shaped by your own goals, your comfort with risk, how long you have until retirement, and how long you think you'll be in retirement.
Key questions that need to be considered when you begin your retirement planning include:
What are my sources of retirement income?
How might taxes and inflation impact my retirement?
What options are available for building my retirement plan?
Planning Basics
Many people share common concerns, namely that they won't have enough money when they get older, or they won't be able to live comfortably, or won't be able to do the things they had always planned in retirement. In a nutshell, in retirement, you will have two central needs: income and security.
The first key point to understand is that yesterday's financial plans may not meet the needs of tomorrow's retirees. This section will illustrate the case – and, more importantly, will begin to build the foundations on what you can do about it for your specific financial situation.
Sources of Retirement Income: Determine where your retirement income is likely to originate.
Setting Realistic Expectations: Outline your long-term retirement plans, that your income needs to last longer than before.
Managing Retirement Income: Build an income/expense model to help you optimize your retirement savings. List and track the changes in your expenses, including medical.
Key Planning Concepts: Follow these pre-retirement strategies to help you build a more solid retirement plan. Determine your desired retirement age and match it to your asset allocation.
Be Realistic with your Expectations
Retirement is like a once-in-a-lifetime vacation, just longer. If you retire at age 65, you can reasonably expect to live into your 80s. The so-called "longevity bonus" – people living 25 years or more in retirement – puts a tremendous strain on you to accumulate wealth. If you fail to build the assets necessary to sustain your lifestyle for this period, you may be forced to compromise your "golden years" by cutting back on spending.
The first step in making sure your expectations for retirement are realistic is having a clear sense of what you'll be spending, both on the everyday costs of living and the special activities you're planning. As a general rule, your total annual expenses in retirement will likely range from 70% to 90% of your current yearly after-tax income.
Expenses can go up as well as down. You might pay off your home mortgage, your children could be self-sufficient and education costs paid in full. These would all be a reduction in expenses. Healthcare and specialized care needs could increase your expenses.
A standard method to estimate your retirement is to analyze the essential components that pertain to your financial situation:
The number of years until you plan to retire
The amount you have already saved
Your estimated income needs (expenses)
Anticipated inflation rate
The estimated rate of return of your investments, adjusted for inflation
It is easy to make assumptions about the future, but the facts are much tougher in reality. The uncertainty of tax liability, medical expenses, possible limitations on social security all create a huge cloud of dust. How do you begin seriously planning for retirement? That question can be answered; start early. The facts are much more profound; most of us didn't start soon enough, and trying to catch up creates stress and a feeling of considerable uncertainty.
Ask for help, help from licensed and authorized professionals. Numerous options will still exist for you in such simple systems, such as the best option for selecting social security.
Another useful source is to visit the social security website for their booklet on retirement options. www.socialsecuity.gov.