Michael Lehrhaupt Professional Credentials
For over two decades, Michael and his wife Laura have been able to help thousands of clients protect their assets and income due to risks they may face in retirement. Along with their Strategies for Retirement team, they are committed to helping people achieve financial peace of mind for their lifetimes.
The Strategies for Retirement team is committed to providing a sound, holistic financial plan for retirement, including well-defined strategies addressing such issues as longevity, market volatility, and unexpected life events. Michael is a highly regarded and sought-after public speaker, having spoken on numerous occasions at national events. Michael has been quoted in many local and national publications, including The New York Times and Wall Street Journal. Also, Michael has appeared on WTNH, an ABC affiliate, as a guest on their CT Style program.
Please click on these links to learn more about me and my services.
annuity.com/meet-michael-lehrhaupt
annuity.com/michael-lehrhaupt-hosts-safe-money-income-radio
podcasts.apple.com/us/podcast/safe-money-income-with-michael-lehrhaupt
If you need more information about me, Google my name.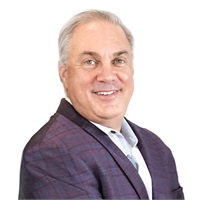 michael@strategies4retirement.com