Michael Lehrhaupt Hosts Safe Money & Income Radio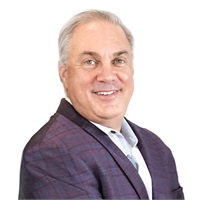 Michael is an experienced retirement specialist sharing his expertise as the host of Safe Money and Income Radio. As the host of the Safe Money and Income Radio show, he is frequently approached to speak on safe money concepts.
Since 1998, Michael J. Lehrhaupt, President and CEO of Strategies for Retirement, has helped clients protect their assets and income due to risks they may face in retirement. Along with his staff, Michael is committed to providing the highest level of service and guidance to their clients.
The Strategies for Retirement team is committed to providing a sound, holistic financial plan for retirement, which should include well-defined strategies to address such risks as longevity, market volatility, and unexpected illness.
In addition to helping over 1200 clients protect their retirement assets and income, Michael is a well-renowned trainer and educator in the field of Retirement Planning. Michael has been quoted in many local and national publications, including The New York Times and The Wall Street Journal.
Join others who have benefited in listening to Michael's no-nonsense approach to retirement planning.
Sundays Noon – 1:00 PM out of Worcester, Massachusetts
Sundays 9:00 AM – 10:00 AM out of Danbury,
Connecticut
Saturdays 10:00 AM – 11:00 AM &
Sunday 9:00 AM – 10:00 AM out of New London, Connecticut
Sundays 11:00 AM – Noon out of Hartford, Connecticut

100 Beard Sawmill Road, Suite 275, Shelton, CT 06484
https://www.strategies4retirement.com/
michael@strategies4retirement.com