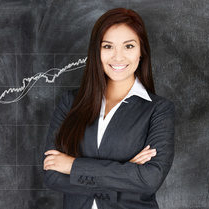 Balanced Investment Strategy Guide
Balance your investments to maintain stability
Building a well balanced and diversified portfolio is a solid approach and plan for the conservative investor. There is an old saying about investing:
"Bears make money, Bulls make money, but hogs get slaughtered."
Choosing to invest with a balanced plan allows for the opportunity to weather huge increases and huge decreases in influences that may affect a portfolio.
Selecting a balanced approach to building an investment portfolio is of primary importance. The balanced approach can provide a safety net in today's volatile economy. Looking back over history, tech stocks declined with the dotcom crash, and the subprime mortgage crisis caused damage to the banking sector. Massive spending on the national defense could push up stocks of companies providing goods and services to the military, and yet other segments may tumble because of it. Changes in tax liability can also influence interest in a myriad of stock choices. Up, down becomes a way of life as an investor, choosing an approach that balances the different aspects can mean the difference between financial exposure and financial stability.
Sectional volatility means that a significant investment into a single area while proving success temporarily could eventually become very risky as different parts of the economy ebb and flows. Would be extremely risky. If however, you have a balanced portfolio, with investments in many sectors including real estate, gold, annuities, treasury bonds, and other markets, you may be able to weather storms that may be limited to specific investments. Exposure on one may mean again from another, keeping the value of your portfolio on a steadily rising curve.
A balanced portfolio may include investments which may not affect by the periodic spikes in the market such a US Treasuries, bonds possibly real estate and some precious metals. These choices may not provide the kind of returns expected with the stock market, but, put together, do offer a more significant chance of stability in a portfolio. Once a strong and diversified portfolio is established with some level of minimum guaranteed returns, a more aggressive approach to high performing stock investments can be added.
Keeping a well diversified and balanced portfolio with additional investments may also help your overall dollar cost averaging which can, in the long run, add further stability. The solid approach to achieve this is to set aside a percentage of all gains for re-investment back into the balanced and diversified portfolio investments. You may then have a degree of stability that can help protect your overall investments during bull and bear markets.