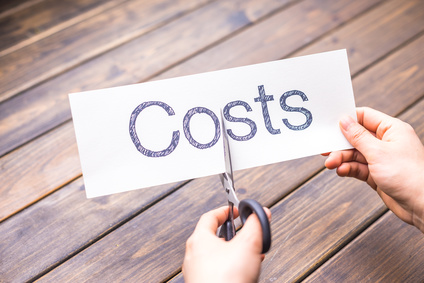 I hear this question with every prospective client I meet.   Why?  Because they expect to pay an advisor a fee to speak with them, they are used to having fees and expenses subtracted from their investment to pay for someone to manage their money.    
I explain to them that I never charge for my services and they will never write me a check.  They will never have any fees come out of their investment to pay me. I can understand why they are leery.  Especially when they hear about the services I offer my clients; help with filing for Social Security, help with navigating Medicare and a tax "what if" strategy. (this is a report that gives my clients tax implications of different investment and Social Security filing options*). I offer an annual review of their portfolio (something I call them to initiate – my first-time clients are always surprised because they aren't used to their broker calling them), I provide a written income plan, and if desired, a written report that they can give to their beneficiaries. The report includes a summary of their accounts, company names and addresses, and phone numbers.    
But most importantly, what they don't understand is I give them a plan for retirement income.  Sadly, most Americans don't have a written retirement income plan.  They just have assets that they draw from with no real plan of what will happen with the unexpected happens ( a sudden illness that needs long-term care, the market having a drastic downturn, the housing market dropping) or even more heartbreaking, a plan for when the inevitable happens; the passing of their spouse.    
They don't understand that they can have, at no cost to them, a real plan to tell them how much income they can expect for the rest of their lives; no matter what happens to the market.  They don't understand that they can have a plan to help offset long-term costs.  They don't understand the genuine need of planning for income after the loss of a loved one.  But I do, and that is why I love what I do, and why I offer so many services to my clients, at no fee to them.    
Retirement planning goes beyond saving for retirement.  Retirement planning takes time, expertise, and is a lifelong commitment to the client; because as life happens and different aspects of their health, finance, and family changes – so must the plan.   
So how much will it cost them?  Zero.  How much will it cost them if they don't have a Retirement Planner who understands the genuine difference of asset accumulation and actual Retirement planning?  It could cost them their retirement dream.   
*I am not a CPA, and this report is always given to the client's CPA for review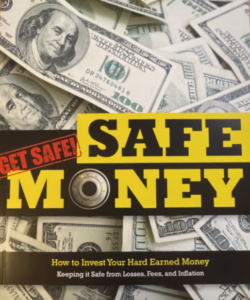 Premium gift for you for registering for my newsletter
I am a member of Syndicated Columnists, a national organization committed to a fully transparent approach to money.
Interested in additional information? Register for my FREE bi-monthly newsletter, "Layin' it on the line." It contains information that other people have found beneficial. I will never sell your information.
For registering, I have a Premium Gift for you.
Our 15th edition, "Safe Money Book" a $20 value
77,000 copies in circulation
Learn the basics of a Safe Money approach to investing.
And it is FREE with your "Layin' it on the line" newsletter