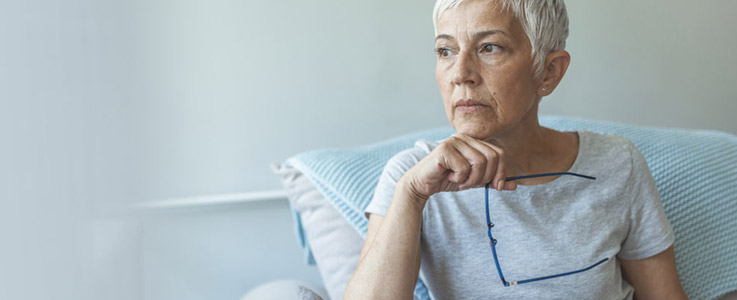 Why women should reframe "retirement" as "financial independence."
"Many self-employed and career women are concerned about their retirement plans. However, there appears to be a profound disconnect between concern and action." Eric Hutter
For many women, traditional notions of retirement are, at best, foreign. Women with whom I have spoken seldom envision a life of margaritas on the beach, endless golf, or travel. Instead, they often see themselves working later in life, even if only part-time. For these working women, financial independence is critical because it translates to more choices, including deciding whether or not to continue working.
A significant number of female business owners tell me they worry about retirement planning, yet only about one in four have designed a written retirement blueprint. For example, according to business exit researchers, fewer than 9% of professional women and entrepreneurs have viable succession strategies or retirement income plans. Even though these career women know they must find ways to maximize their business valuations to help fund their retirements, most haven't taken action.
So, how will you close the gap between your concerns about running out of money when you no longer work and the actions necessary to ensure that does not happen? Here are some things I suggest to my retirement income clients:
Reframe retirement as "achieving financial independence. Financial independence means getting rid of all the "have-to's" in your life.
Create a vision of your ideal after-work lifestyle. Will you continue to work part-time? Is travel in your future? Will you downsize or move to another state? Are you responsible for providing for adult children or grandchildren? In what ways will your life be fundamentally different? Sit down and quantify how your monthly expenses will change to understand how much income you'll need when you stop working or sell your business.
Run the numbers. Although online calculators have their limitations, such as their inability to evaluate the impact of inflation on expenses like health care or insurance, they can provide you with a baseline with which to work. Fortunately, there are many free calculation tools available online. You can put together a simple retirement projection that will help you start thinking about how much capital you'll need to retire successfully. Don't be surprised if your calculations reveal funding gaps.
Finding the gaps is a good thing, especially when you still have some time to sit down with a qualified retirement income specialist and discuss how to bridge those gaps.
Diversify the right way.
Diversification of your assets is crucial to a better life after work, but you must achieve diversification strategically. The tools and products you used to accumulate your funds don't work well when the time comes to convert that cash into income streams. The closer you get to your retirement date, the more you'll need to begin the process of re-balancing your portfolio. You will want to develop a blueprint that increases the safety of your assets, locking in gains and making every dollar do the work of three or four dollars. It's a challenging but not impossible task.
Women entering retirement should find a trustworthy advisor to talk them down the mountain. You want someone trained and experienced to make the money you've worked so hard to save last you a lifetime. Your advisor may suggest adding safe money products such as annuities or life insurance to give you greater peace of mind.