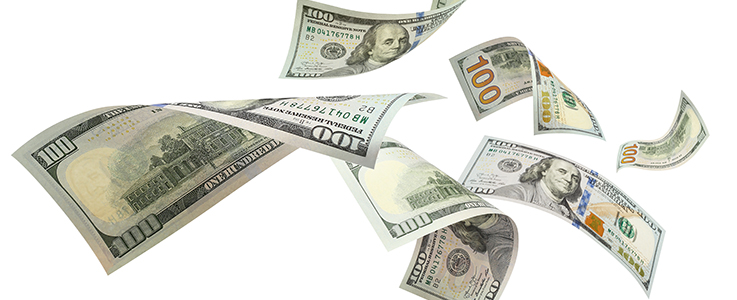 The Flexibility of Annuities
Tailoring Your Retirement Plan to Fit Your Needs
You've spent a lifetime working hard and saving diligently. As retirement approaches, you're looking to secure your financial future. After all, you'd like your retirement to be a time of relaxation and enjoyment rather than financial stress. But here's the thing: traditional methods of saving and investing might not provide the security and predictability you're hoping for, particularly regarding market volatility. Here's where annuities, especially fixed and fixed-indexed annuities, might play a significant role in your retirement plan.
Annuities are contracts you make with an insurance company if you're unaware. In exchange for a lump sum payment or a series of smaller payments, you receive regular disbursements immediately or in the future. The beauty of annuities is that they are flexible and may be tailored to align with your unique retirement needs. And remember, some specially designed annuity products even guarantee income for life. But let's dive deeper into how this flexibility may be a boon for your retirement plan.
Firstly, annuities might be your answer to the quest for consistent income. Fixed and fixed-indexed annuities provide steady, reliable income, irrespective of market ups and downs. This consistency is the antidote to market volatility, one of the main worries for retirees. With a fixed annuity, you know exactly what you're getting and when you're getting it. Fixed-indexed annuities, on the other hand, offer the potential for higher returns since the interest rate is linked to a market index. Yet, they also ensure you won't lose your principal if the market declines.
Secondly, annuities may provide the flexibility of income deferral. Unlike immediate annuities, deferred annuities allow you to delay receiving income until you choose to start, which may be particularly useful for tax planning purposes. You control when you want your payments to start, giving you the reins to your retirement income schedule.
Thirdly, and this is a big one, some annuities might offer you a lifetime income. That's right, a guaranteed income that you cannot outlive. As mentioned earlier, only specific annuity products come with this guarantee. This feature may be an excellent solution to the fear of outliving one's savings, a significant concern for many retirees.
Lastly, with some annuity contracts, you may have the chance to withdraw a portion of your money annually without penalty. This kind of liquidity provision adds another layer of flexibility, offering you access to your funds for unexpected expenses.
While the versatility of annuities is evident, they are not a one-size-fits-all solution. You need to find the type of annuity that fits your unique circumstances and retirement goals. This is where a trusted financial advisor becomes indispensable. A good advisor may guide you through the process, explain the fine print, and help tailor the annuity to your specific needs.
Annuities can offer you peace of mind, a sense of security, and a level of financial stability that other investments might not. So, as you prepare for your retirement, consider the flexibility of annuities. Look into how they could be tailored to fit your needs and provide a more secure and worry-free retirement.
Ready to explore how annuities might fit into your retirement plan? Reach out to a trusted financial advisor today.
Annuities, specifically fixed and fixed-indexed ones, offer a possible solution to market volatility in retirement by providing consistent, reliable income.
The flexibility of annuities means they may be tailored to individual retirement needs, with options such as income deferral, liquidity provisions, and in some cases, a guaranteed lifetime income.
Seeking advice from a trusted financial advisor is crucial in navigating the complexity of annuities, ensuring that the product is aligned with your unique circumstances and retirement goals.
Many people have learned about the power of using the Safe Money approach to reduce volatility. Our Safe Money Guide is in its 20th edition and is available for free.  
It is an Instant Download.  Here is a link to download our guide: