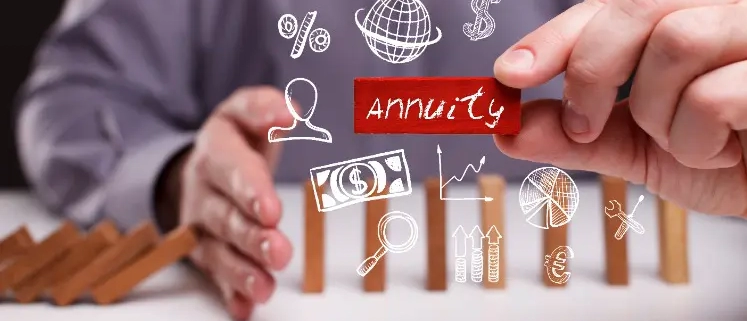 Record High Annuity Sales in 2022: What does it mean?
American workers have seen their retirement savings plummet during the pandemic, and many are now turning to annuities as a safe haven for their hard-earned money. Fixed annuities hit a record high in 2022, driving total annual sales to $310.6 billion. Retirees and future retirees are driving this surge as they seek to protect their nest eggs from market volatility. So, what's behind this boom in annuity sales? Let's take a closer look.
Financial security is undoubtedly a pressing concern worldwide, and in 2022, Americans invested record-high amounts in fixed annuities to help secure their futures. This surge in fixed annuity sales contributed significantly to the total annual annuity sales, proving that individuals are committed to financial stability. With the future always uncertain, taking control of retirement planning is essential—and this massive jump in fixed annuity sales signals that many Americans are making the right choices to meet their long-term goals.
This surge is driven by several factors, including higher interest rates and baby boomers reaching retirement age.
The surge in annuity sales seen in the last couple of years is a product of several factors. Higher interest rates have made annuities an attractive option for investors since they offer a steady and secure source of income over time, making them especially appealing to baby boomers retiring today who are looking to supplement their fixed sources of income. Additionally, with more and more baby boomers reaching retirement age every day, there is a continual need for investments that can provide long-term security. These elements have come together to drive record-high fixed annuity sales and propel total annuity sales beyond what was once thought possible.
FYI, before you buy.
Before purchasing an annuity, you should understand the different types of annuities available and determine which may be best for your situation. You'll also want to consider any upfront fees or restrictions associated with each type of annuity and how they will affect your long-term goals. Additionally, make sure to research the company that is offering the annuity to ensure you are working with a reputable provider.
Conclusion
So take control of your retirement now and secure your financial future! The surge in annuity sales over the last few years shows that individuals are committed to their financial futures and will make smart investments for a secure retirement. With interest rates higher than ever, now is an excellent time to research how annuities can fit into your long-term goals and ensure you understand all the features before deciding if they are the right choice for you. To ensure you make an informed decision, it is important to consult with an annuity expert who can help guide you through the process and provide tailored advice to meet your specific needs.
Many people have learned about the power of using the Safe Money approach to reduce volatility. Our Safe Money Guide is in its 20th edition and is available for free.  
It is an Instant Download.  Here is a link to download our guide: