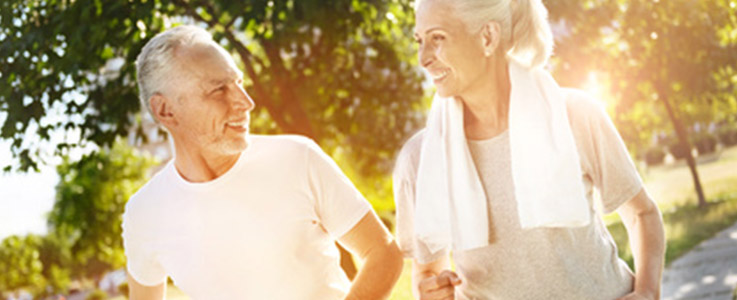 Is There An Ideal Age To Purchase An Annuity?
Modern annuities originally had a singular purpose: converting lump sums of money into income streams that would either last for a lifetime or some predetermined period. They were designed with retirees in mind, particularly those who needed a dependable income source to augment Social Security or other capital such as pensions or 401 (K) plans.
Current statistics tell us that when a person reaches the age of 65, the odds of them living for 20-30 years longer increase dramatically. There is a 9% chance that men over 65 will live to see 100, while women in the same age group have a nearly 14% chance of hitting triple digits!
What does this mean for those of us at or near retirement age who want to investigate the best ways to create income that will last a lifetime? Can an annuity create that lifelong income for us? If so, is there an ideal age at which we should purchase an annuity?
In the 21st Century, annuities have undergone a dramatic transformation that has seen them become more useful in a multitude of areas, including tax reduction, estate planning, and asset protection.
This means that you need to have a sounder, more realistic appraisal of your life expectancy and a clearer idea of what is most important to you during retirement to evaluate your need for an annuity. You want to increase your chances for a successful outcome by doing research on your own projected longevity, considering your medical history, the medical histories of your family, and your current lifestyle choices.
While an annuity can certainly be part of an excellent overall financial blueprint for many people; that blueprint should also include other strategies designed to offset the erosive effects of inflation and offer predictable growth, such as life insurance. That being said, many financial experts recommend that their clients who want to purchase an annuity do so between the ages of 70-75, which allows for a higher payout.
I believe that a more critical and useful consideration than age should be taken into account when thinking about purchasing an annuity. That is whether or not there is a need for a safe, guaranteed stream of income. Such a requirement could theoretically arise at any age and could be met by purchasing an income annuity.
It is essential, then, to look at your overall financial picture and ask yourself important questions when considering annuities. These questions include:
1. Why am I considering purchasing an annuity in the first place? It's important to understand your motivation for investigating annuities to determine whether or not they are right for you. For example, if gaining the peace of mind that comes from knowing you'll have a guaranteed source of income when you retire is important to you, then annuities are a sound choice.
2. Do I need more tax-advantages? Many people consider annuities because they are looking for any and every way to reduce or eliminate taxes in retirement. Annuities can be useful as part of a well-executed tax planning strategy. Bear in mind, though, that annuity taxation is complicated and confusing for many people. It's crucial that you work with a financial professional who is educated about the tax implications of annuity products.
3. Do I understand the different kinds of annuities and which one is best for me? As I mentioned earlier, annuity products come in a variety of flavors, each with a different slant. It is critical that you find an annuity expert who can help you discover the best annuity for your needs.
The best time for anyone to purchase an annuity, then, is not necessarily when they reach a certain age but rather when they are in a place in their life where they desire the kind of safe, predictable, tax-advantaged income source that only annuities provide. If you are considering purchasing an annuity, contact my office, and I will be glad to help you learn more about them and how to optimize them for a better financial future.