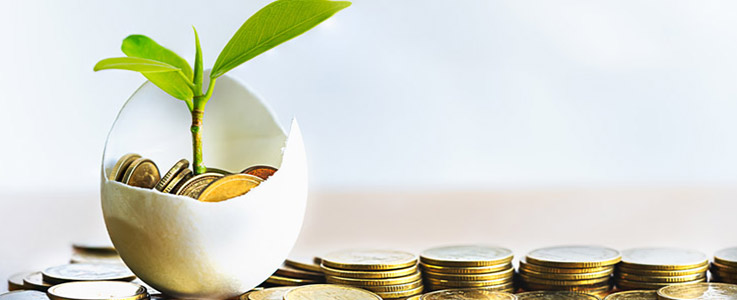 How To Use Income Annuities In Retirement Planning
Annuities used in retirement offer varied income options.
The nearer you are to retirement, the more pressure you are under to make sure you have a reliable and steady source of income for the remainder of your lifetime. Social Security and pensions are part of the equation, but they are often insufficient to maintain your lifestyle and living conditions. Studies have shown that if you spend just 4 percent of your available cash each year, you will run out of money in 20 to 30 years. For instance, if you have managed to save $100,000 by the time of retirement, if you spend $4,000 per year, you will be broke in 30 years or less. That is less than $350 per month from an initial principal of $100,000.
The advantage of income annuities is that they supplement your pension and social security by exchanging your lump sum account for the guarantee you of a stable lifetime income, no matter how many years you live. Your principal is safe and secure in an annuity account guaranteed by the issuing insurance company. Your principal will remain at the level it started, and you can determine which of your beneficiaries receives any excess funds when you pass away.
As part of a retirement plan, income annuities are a guaranteed income for you, no matter what happens to the market or other investments. You determine what level of income you want with the availability of your initial investment, and the pension annuity becomes a fixed income for your retirement.
Income annuities are a no-risk plan for your retirement. Traditional investments main offer more extensive possibilities for gain but not without an assumed risk. Still, they cannot guarantee that they are entirely secure and that you will never lose your principal.
You can make many different choices when setting up your income annuity. These choices will determine how much money you receive each month, how much you leave to your heirs, and other important decisions. They include:
Fixed Indexed Annuities with Guaranteed Income Riders. They keep market variations from having a more significant impact on your income. No matter what the market brings, you will be guaranteed a specific level of future income. This level will never go down but can increase if the fixed indexed annuity gains value.
Life Annuities. These annuities offer investors the highest income level, but the investor surrenders the principle to the issuing company, leaving nothing for any heirs when the investor passes away. It takes less money to establish an immediate annuity so that other investments can be made simultaneously.
Life Annuities with Refund Certain. This annuity guarantees you a specific income for a set amount of time. If the holder passes away before the period ends, the annuity's remaining value is inherited by a named beneficiary.
Fixed Annuities. Although these annuities are not usually considered income-producing, they offer continued growth and a reasonable income by withdrawing money from the account as needed. They offer a substantially higher interest rate than most money market funds or certificates of deposit (CDs). Including a free withdrawal clause in your contract allows you to withdraw funds when needed.
Fixed annuities give you the most control of your invested money. You can reinvest the principle or move it into new investments when the term ends. Importantly, if the annuity owner dies, the account balance is not subject to probate and can be paid directly to the beneficiaries.
Each investor is different, and if you are worried about your income during retirement, income annuities are a safe, secure, and guaranteed way to ensure that you will have the money to continue living the way you have for the remainder of your life.