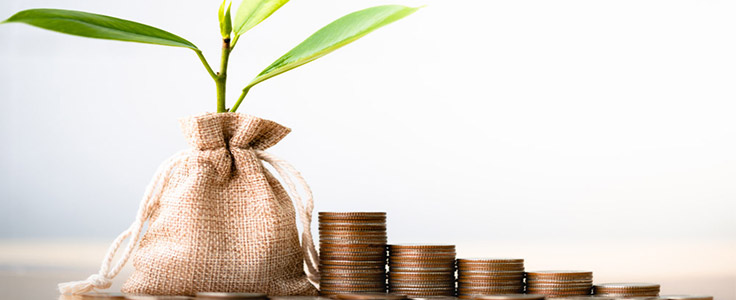 Do You Know About The Product With A Monopoly On Creating Guaranteed Lifetime Income?
"Annuities have a monopoly on lifetime income creation. They are the only financial tool that gives you an income stream you cannot outlive." Steve Kerby
Over 70% of Americans admit they are ill-prepared to retire. This lack of preparation makes having a lifetime income stream more critical than ever.
Most people I meet know intuitively that Social Security payments alone won't be enough to sustain them when they stop working. These pre-retirees understand they need at least one guaranteed income stream to augment Social Security and savings. Yet, they hesitate when I tell them that only one financial product, the annuity, can provide that guaranteed income stream. They push back because they've bought into an annuity myth: "If you own an annuity for lifetime income, the annuity issuer will keep any cash left over when you die." This common belief isn't true at all. Still, it makes the rounds, preventing people who are worried about running out of money before they die from purchasing the only product that can solve that issue.
Annuities have existed for thousands of years and were first issued by governments to reward soldiers and other employees. Life insurance companies issue modern annuity contracts. Most of these contracts are fixed products intended to create predictable lifetime income.
Annuities are exceptionally versatile and customizable. There are at least thirty different ways an annuity purchaser can set up their income stream and infinite annuity strategies to address risk tolerance and long-term money goals. For example, your retirement advisor can design an annuity so that the annuity company must pay you, even if you live to be 120. Any unused funds would then go to your designated beneficiaries, and the annuity issuer won't keep a dime of your money! If longevity risk concerns you, annuity products represent one of the only ways to solve that risk outside a company pension or Social Security.
Does everyone need an annuity?
I believe that having an annuity in one's financial matrix makes sense for many people. That said, you shouldn't consider this product unless you want at least one of these things in retirement:
Protection of your principal investment. If you are looking for a guarantee that you won't lose any of your principal, an annuity will provide that, based on the claims-paying ability of your chosen carrier.
Income for life. If you are worried about outliving your savings, an annuity makes sense. Only an annuity creates a guaranteed income stream that you won't outlive.
Long-term care. If you are worried you'll need long-term care that Medicare won't cover, certain types of annuities can help with those costs.
Money to create a legacy for loved ones. Do you want to leave your spouse or other loved ones money when you die? You can purchase an annuity that will do just that.
The Upshot: Don't let common annuity myths prevent you from taking a closer look at this amazingly versatile financial tool. Having an annuity in your portfolio can help reduce your anxiety about running out of money when you no longer get a paycheck. You will also have a chance to protect your principal, create a legacy for your family, and offset long-term care costs. Partner with a retirement income specialist who understands this product and how to correctly integrate it into your retirement matrix.