Steve Standley Brings His Retirement And Income Show To Nashville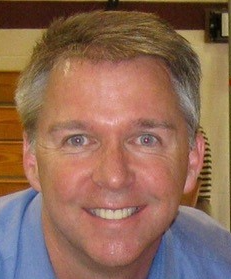 Steve Standley, Founder of Standley Financial Group in Brentwood, TN, serves a clientele of successful professionals, retirees and those about to retire. Steve provides guidance in investments, insurance, and estate planning, concentrating on wealth accumulation, investing, and retirement planning. Steve has over 20 years of experience in managing and developing revenue streams as well as counseling for personal and professional growth.
"Our success is based on our commitment to research. We recognize that developing an appropriate investment strategy is a process, not a product. It is a process that involves discovering your goals and developing a plan to help meet those goals. We will do everything in our power to keep you focused on where you want to go, to advise you on how to get there, and to continually remind you of the importance of maintaining a disciplined approach to realizing your dreams."
                                                                                                                                                Steve Standley                                                                                                                                                                                                                        
Steve is the host of Retirement & Income Radio. Steve also shares his knowledge through workshops and seminars on such topics as "The Top 10 Financial Mistakes" and "Estate Planning" Steve also has made appearances on The Community Business Show and The Talk of The Town.
Steve and his wife, have grown children, and a granddaughter resides in Brentwood, TN.
Join others in listening to Steve's no-nonsense approach to building a guaranteed retirement plan.
WLAC 98.3 FM 1510 AM Sunday 10:00 AM
WTN 99.7 FM Sunday 7:00 PM
Learn more about Steve
https://www.standleyretirementradio.com
http://stevestandley.retirevillage.com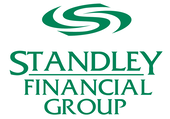 Steve Standley, Investment Advisor Representative
1804 Williamson Court
Suite 207
Brentwood, TN 37027
615-221-4666-office
615-309-9948-fax
Steve@Standleyfinancialgroup.com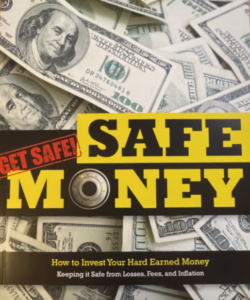 Premium gift for you for registering for my newsletter
I am a member of Syndicated Columnists, a national organization committed to a fully transparent approach to money.
Interested in additional information? Register for my FREE bi-monthly newsletter, "Layin' it on the line." It contains information that other people have found beneficial. I will never sell your information.
For registering, I have a Premium Gift for you.
Our 15th edition, "Safe Money Book" a $20 value
77,000 copies in circulation
Learn the basics of a Safe Money approach to investing.
And it is FREE with your "Layin' it on the line" newsletter