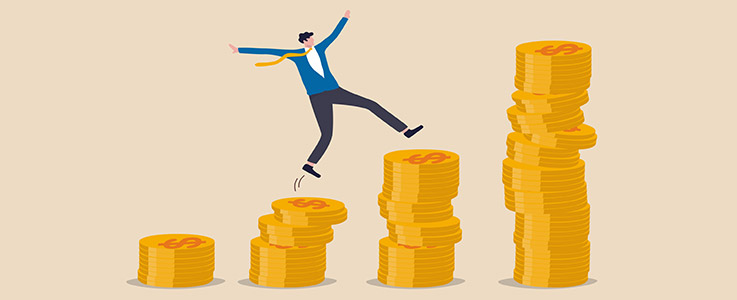 What is the Difference Between Fixed Annuities and Bank CDs?
Fixed annuities and bank certificates of deposit (CDs). Both financial products are often regarded as the tortoises in the race for investments: slow and steady, they get to the finish line without a lot of drama. However, while they might look like two peas in a pod, they've got their quirks and features that set them apart.
Let's start with fixed annuities. Imagine you've got a chunk of money and you give it to an insurance company. In return, they promise to pay you a fixed amount over a predetermined period. Sounds straightforward, right? Well, there's more to it. Fixed annuities are generally aimed at people who are near or at retirement age. One of their significant appeals is that they can offer tax-deferred growth. In plain English, that means you don't pay taxes on the interest your money is earning until you start taking it out. That can be a tax advantage, especially if you expect to be in a lower tax bracket in the future. Also, annuities have that warm, fuzzy blanket called a guaranteed rate of return. It's like the financial version of comfort food; you know exactly what you're getting.
On the flip side, bank CDs are more like that steadfast friend who never surprises you—good for stability, but maybe not as exciting. You give your money to a bank, and they give you a promissory note saying they'll give it back with interest after a set time, like 6 months, a year, or even five years. The interest rate is also guaranteed, but the beauty is that it's generally a shorter-term commitment than an annuity. You can cash out after the term is done, no strings attached, and decide if you want to reinvest or use it for some other purpose. However, the taxman comes for CDs annually, meaning you'll pay taxes on the interest whether you like it or not.
So, what's my opinion? If you're younger and like to keep your options open, CDs might be a better fit. They're easy to understand, and you can "date" them without a long-term commitment. But if you're closer to your golden years and are looking for more tax advantages and possibly guaranteed income, fixed annuities might be the better choice.
CDs are usually FDIC-insured up to $250,000, but the returns can be modest. Annuities, while offering a guaranteed income, might lock you into a lower rate of return and usually have steeper penalties for breaking up early. Annuities are also guaranteed by the claims-paying ability of the insurance company and other sources.
Both are very safe money options, but like choosing between hiking trails, your final decision should depend on your own fitness level—or, in this case, your financial health and long-term goals.
Many people have learned about the power of using the Safe Money approach to reduce volatility. Our Safe Money Guide is in its 20th edition and is available for free.  
It is an Instant Download.  Here is a link to download our guide: 
Safe Money Guide – Annuity.com