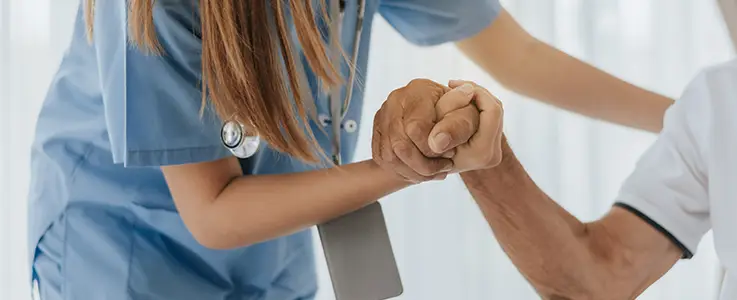 Long Term Care Planning Needs To Be Part Of Your Retirement Planning
Long Term Care insurance is an often overlooked but crucial part of a well-balanced portfolio. Frequently, folks talk themselves out of obtaining Long Term Care insurance, assuming that they will not qualify or it's too expensive – but the rising cost of care makes having insurance even more imperative.
Long Term Care can devastate the assets you have worked your whole life to build. In the following article, we will look at some of the most common objections to Long Term Care insurance and discover that it's not only attainable but essential to ensure your legacy.
Yes, long-term care planning should be a part of your retirement planning because as you age, the likelihood of needing long-term care increases. Long-term care includes assistance with daily activities such as bathing, dressing, and eating due to a chronic illness or disability.
Without proper planning, long-term care costs can quickly deplete your retirement savings. According to the Genworth 2020 Cost of Care Survey, the average annual cost of a semi-private room in a nursing home is $93,075, and the average yearly cost of a home health aide is $54,912.
"I will self-insure!" Well, this is self-insurance! –every option is self-insurance; there are better ways than others to create family protection, financial leverage, tax advantages, and options. You must use your money.
"It's too expensive, I cannot afford it! I saw online that the premiums are high! My friend told me that it's not worth the money." This common hang-up creates a lot of hesitation and lack of planning when it comes to long-term care. Whenever I hear, "This is too expensive" (before anyone has seen a quote), I ask the person, "How much is it?" The response is usually silence. So, let's not assume it's too expensive until we understand the value. Even if we know the price, let's ask ourselves if it's too costly compared to the financial and emotional cost of needing Long Term Care.
"I am not healthy enough; they would never take me." As we've reviewed, this is another common objection, but it may not be accurate. When writing this article, 2023, there are guaranteed long-term care plans. Yep, that's the right: guaranteed issue! These plans may only be available for a while. Fortunately, there are other options to create leverage that can help offset the costs of long-term care that may not specifically be long-term care insurance. No matter your health status, you are eligible for long-term care leverage. We have options, including using certain annuities to create protection and leverage for your financial assets and retirement income and a long-term care situation for a family member.
So many great options and unique opportunities are not being discussed in the mainstream media or by most financial professionals. Asset Protection and Long-Term Care planning is a unique niche in the financial world.
Here are some tips to help you think about Long Term Care Planning:
Start planning early: The earlier you start planning for long-term care, the better. Long-term care insurance premiums increase as you age, and some policies may have age limits for enrollment.
Consider your options: Long-term care can be provided in a nursing home, assisted living facility, or in your own home with the help of a caregiver. Each option has specific costs and benefits.
Estimate your costs: Research the cost of long-term care in your area and estimate how much you may need to save to cover these costs.
Discuss your plans with loved ones:  Talk to your family about your long-term care plans and ensure they understand your wishes.
Work with a financial advisor: A financial advisor can help you create a plan that includes long-term care and ensures you have enough money to cover your expenses in retirement.
Create a healthcare directive: A healthcare directive is a legal document that outlines your wishes for medical care if you cannot decide for yourself. It can also include instructions for long-term care.
Evaluate your retirement income: Make sure you have enough income to cover your living expenses and potential long-term care costs. This may involve adjusting your retirement savings strategy or delaying retirement to save more.
Stay healthy: Staying healthy in retirement can reduce your risk of needing long-term care. This includes eating a healthy diet, exercising regularly, and staying current on medical check-ups and screenings.
In Conclusion:
Individuals often talk themselves out of obtaining long-term care insurance, assuming they will not qualify.
Long-term care planning should be a part of your retirement planning.
Long-term care costs can quickly deplete your retirement savings.
Great options and unique opportunities are available for Asset Protection and Long-Term Care planning.
Let's think about this in reality: If most people currently receiving Long Term Care could go back in time to plan their protection, would they do it? The answer is a resounding "YES!" Please do yourself and your family a favor by exploring and understanding the options.
Many people have learned about the power of using the Safe Money approach to reduce volatility. Our Safe Money Guide is in its 20th edition and is available for free.  
It is an Instant Download.  Here is a link to download our guide: