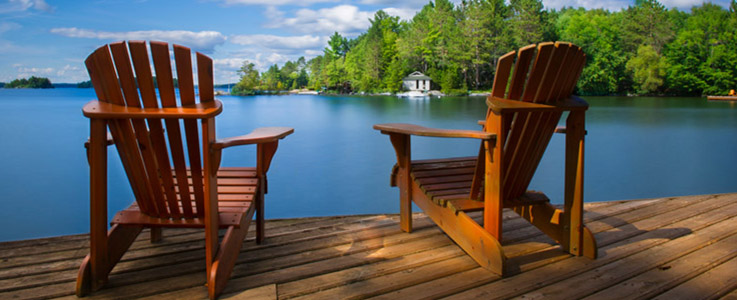 Are You Using The Right Tools For Your Retirement?
For many of us, the years spent working are all about chasing the next career opportunity or building our businesses. We're taught to focus on maximizing our earnings and saving for the future, which is essential. But what happens when retirement finally arrives?
After years of saving and being good stewards of our money, retirement is a time we can finally enjoy life to the fullest. But, as we age, our retirement strategy can mean the difference between worry and uncertainty and having the freedom to enjoy new experiences.
That's why it's important to focus on making our money work hard for us, even after we retire.
Don't be afraid to change with the times. In the past, simply putting away a little bit each month into a 401(k) or IRA was enough to secure a comfortable retirement. In retirement, the focus has shifted to safety–preservation and capital distribution. You can no longer rely on time to make up for investment mistakes.
You must now create your own income. One of the retirees' most significant challenges is generating an income from their savings. Because interest rates are historically low and many companies are scaling back on pension benefits, retirees are increasingly responsible for converting their nest eggs into an income stream that will last throughout their retirement years. This rationing of funds may be challenging, but options are available to help transition from savings to income. With the right tools, we can ensure that our money lasts as long as we do.
How can an annuity help solve the income issue? As we approach retirement, many are rethinking their strategy for generating lifetime income. A popular solution to this problem is purchasing an annuity. One of the key benefits of an annuity in retirement is creating an income stream that lasts for life. You will also know exactly how much money you will have coming in each month, which can help to ease anxiety about making ends meet. In addition, annuities can provide a source of income that is not dependent on stock market performance, which can be volatile. The icing on the cake is being able to sleep soundly knowing that your investment will continue to provide you with a consistent source of income, despite market fluctuations. For all these reasons, an annuity can be a valuable addition to your retirement plan.
What if I want to continue growing my nest egg? There are different types of annuities, but a growth-oriented annuity can offer the potential for income and principal growth without loads or annual fees. A growth annuity can provide meaningful gains along with making flexible monthly income distributions. For many, this type of annuity offers the best of both worlds: the potential for significant earnings for income while preserving principal for beneficiaries. A growth annuity is worth considering if you're thinking about purchasing an annuity.
If you're approaching retirement and want to make sure you are using the right toolkit, it's important to seek help. Contact your trusted financial expert and ask about annuities today!