Mike Kaminski Named Contributing Author for ThinkAdvisor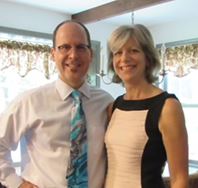 Mike has been named a contributing author for the admired industry publication, ThinkAdvisor. In addition to his expanding authorship, Mike is a well-known asset protection educator. He has guided thousands of seniors as they navigate their financial retirement options.

ThinkAdvisor provides registered investment advisors and financial advisors with comprehensive coverage of the products, services, and trends necessary to guide their clients in making critical wealth, health, and life decisions. We celebrate those who are adapting and succeeding in new ways, and we translate the impact of regulations and technology into digestible, shareable information so you can spend more time advising clients and running your business.
Mike Kaminski thrives on meeting and exceeding clients' retirement goals. He co-founded Well Being Financial Group in 1989.
For the last three decades, Mike has educated individuals on protecting their life's savings, qualified to handle the challenges facing today's retirees, specializing in protecting you from risk. We can create a guaranteed income for life to ensure the safest principles for your savings for retirement and protected assets you won't outlive.
Learn more about Mike:
3477 Corporate Parkway-Suite 100, Center Valley, PA 18034
https://mikekaminski.retirevillage.com/
http://www.wellbeingfinancialgroup.com/
mike.kaminski@retirevillage.com

Annuity.com has a simple mission. Educate people about annuities and help them determine whether an annuity is right for their retirement portfolios. We provide unbiased information on a multitude of topics needed to make optimal decisions for our own specific needs. Because we are not an insurance company, we have been able to remain a consumer-focused site, providing timely, objective, and quality information since 1995.