Mike Kaminski Honored With Esteemed Invitation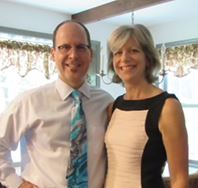 Mike Kaminski, Pennsylvania, has accepted an invitation to become an "Invited Author" on the financial website, https://annuity.com. Mike now joins an elite group of financial experts who share information about approaching retirement without market risk by authoring meaningful and useful articles focused on those retired or about to retire.
Mike Kaminski has been helping people realize their retirement goals and assisting with income planning for 31 years. He is the co-founder of Well Being Financial Group.
For over three decades Mike has helped people protect their life's work by following our most important rule: Don't lose your money. Mike is qualified to handle a range of challenges facing today's pre-retirees and retirees, specializing in safe money solutions. We create guaranteed income for life while optimizing safety of principle, ensuring you have enough money at retirement and protecting your assets.
Mike has been a resident of eastern Pennsylvania his entire life. He is a proud husband and father of two adult daughters. His family enjoys hiking, biking, running, and most activities.
Learn More about Mike:
https://mikekaminski.retirevillage.com/
3477 Corporate Parkway-Suite 100 Center Valley, PA 18034

Annuity.com has a simple mission. Educate people about annuities and help them determine whether an annuity is right for their retirement portfolios. We provide unbiased information on a multitude of topics needed to make optimal decisions for own specific needs. Because we are not an insurance company, we have been able to remain a consumer-focused site, providing timely, objective and quality information since 1995.