Meet Dave Mello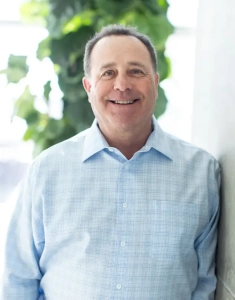 Dave has been a Nevada business owner for over 30 years. His company, Horizon Retirement Advisors, is focused on helping people make smart decisions when planning for retirement. Dave has been a six-time Governor's appointee to the State of Nevada Health-Related Regulatory Board, a position he has served with pride. Also, Dave has served two terms as Chairman of the Nevada Association of Health Underwriters.
Dave, a wealth strategist since 2000, has been helping fellow Nevadans create and maximize their wealth and retirement potential. He has the experience to develop a sustainable strategic financial model based on individual needs, to help you live a more prosperous life without worry or resentment. His strategies effectively help reduce taxes, reduce risk, increase investment efficiency, and augment the preservation of wealth legacy for his clients.
"I am passionate about the work I do with Seniors, and my goal is to educate and inform my clients so they feel confident in the decisions that will shape their future."
Dave was raised in Sparks and has resided in Reno since college. He has a son Bryson and a wonderful partner Jamaica.
Learn more about Dave and his no-nonsense approach to Retirement Planning:

707 Mt. Rose Street, Reno, NV 89509
http://davemello.retirevillage.com/
https://horizon.retirevillage.com
http://www.horizonsenioradvisors.com/
dave@horizonretirementadvisors.com
Office 775 851-4754
Cell 775 720-3286