Leslie Davis Professional Credentials
Leslie is passionate about putting her client's needs first and keeps business ethics at the heart of her decision-making. Her approach has made it possible to grow the firm strictly on referrals, the ultimate compliment from clients. Outside of the office, Leslie enjoys spending time with her husband, Chris, and their four children. As a family, they love boating on the lake and taking in the Midwest sun.
Please click on these links to learn more about me and my services.
annuity.com/leslie-davis-safe-money-and-income-radio-show/
truepeacefinancial.retirevillage.com
If you need more information about me, simply Google my name.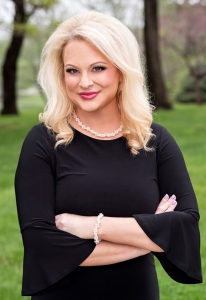 7450 W. 130th Street, Suite 215 • Overland Park, KS 66213
P 913.681.2609 • F 913.681.2704