Joe Brown Professional Credentials
Joe Brown has over 30 years' experience working with people near retirement or already in retirement. Not one single client of Joe's has ever lost any of their principal due to market downturns. Many of Joe's clients have become long-time friends over the years. Joe works in Wisconsin, Illinois, Minnesota, Florida, and Arizona, protecting millions of dollars in retirement assets. Joe and his clients sleep well at night, knowing their retirement funds are protected.
Please click on these links to learn more about me and my service.
http://joebrown.retirevillage.com/
If you need more information about me, simply Google my name.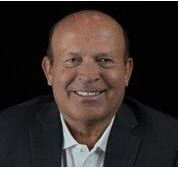 Joe Brown
2445 Darwin Road, Suite 105
Madison, WI 53704