Jack Branch Honored With Prominent Invitation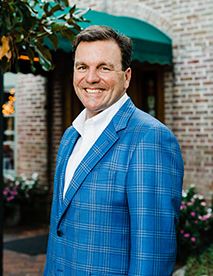 Jack Branch, Covington, Louisiana, has accepted an invitation to become an "Invited Author" on the financial website, https://annuity.com. Jack now joins an elite group of financial experts who share information about approaching retirement without market risk by authoring meaningful and useful articles focused on those retired or about to retire.
Jack Branch has been an advisor in Louisiana since 2001, helping clients layout their objectives, identifying the risks that inhibit those goals from becoming a reality, and putting together a custom plan for each client. Jack has been recognized nationally and locally as a top advisor to professionals, CPAs, business owners, and entrepreneurs seeking a holistic strategy; not just a boilerplate one size fits all plan.
His work history, before the financial industry, gives a fresh outlook on things versus having been in only one industry throughout his entire career. Jack is a graduate from the University of Tennessee in Knoxville and lives in Covington with his wife, Renee. He is an active member of Northshore Bible Church in Covington, avid fisherman, husband, father, and active supporter of JH Ranch and Band of Brothers initiatives. Jack and Renee have three children Kristen, Kody, and Anna Grace. Faith and our family are the foundation for all we do and why we do it.
Jack has a passion for helping clients understand what their potential can be over trying just to meet one's needs. He believes that there is so much misinformation to the public that instead of giving an opinion on topics that you should use an objective approach.
Learn More about Jack:
http://jackbranch.retirevillage.com/
201 Holiday Blvd. Suite 400 Covington, LA 70433

Annuity.com has a simple mission. Educate people about annuities and help them determine whether an annuity is right for their retirement portfolios. We provide unbiased information on a multitude of topics needed to make optimal decisions for our own specific needs. Because we are not an insurance company, we have been able to remain a consumer-focused site, providing timely, objective, and quality information since 1995.