---
Meet Lawrence Castillo, LUTCF: Albuquerque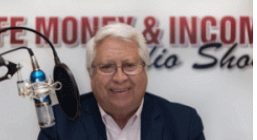 Lawrence Castillo has worked in the insurance industry for over 39 years and proved himself as a reliable source of information in all facets of planning for a secure retirement. Serving as a member of the Life Insurance Underwriters, Lawrence excelled in estate planning and retirement income planning. He has taken his knowledge as a Moderator of 10 years and is currently a Retirement & Income Specialist.
Located in Albuquerque, New Mexico, Lawrence has lent his abilities to business owners, pre-retirees, and seniors and helped guide them away from common pitfalls in planning for retirement. He has a passion for helping individuals plan, manage, and protect their assets, and looks forward to each opportunity that allows him to share his knowledge.
Learn more about Lawrence:
4801 Lang St NE Suite 100, Albuquerque, NM 87109
505 798-2592
http://landcretirementincomeplanners.com
http://lawrencecastillo.retirevillage.com
---
Meet 
Zeke Bucci-Torres

Zeke is passionate about people, he has made his career one of service. His career in the insurance industry has been to assist others and navigate the incredibly beneficial world of insurance. He is adept at listening and ascertaining needs in order to match his clients to the best insurance products for their goals which can range from providing income for their retirement to leaving a legacy for their loved ones.
Learn more about Zeke:
https://annuity.com/author/zeke_bucci-torres/
(505) 999-9142
Agents, Contact Us to discover how you can be included in our directory.