---
Meet Randy Hux: Lafayette 

Randy Hux has been helping people secure their retirement and wisely invest their money, as well as, provide insurance needs for over 10 years.  In addition to asset preservation, Randy also has the ability to help individuals with their estate planning needs. He is part of an elite group of experts throughout the country that help individuals reduce their individual taxes, provide their future generations with legacies, and secure their investments without participating in market fluctuations. That's why it's called, Safe Money Solutions.
Randy is an Investment Advisor and is degreed in Finance from Texas A&M University. He was also a CPA at Ernst & Young in Houston, Texas. He is married to his beautiful wife Tina, and they live in Lafayette, Louisiana. Randy has two children that he adores, one which serves in the U.S. Army. He also has two step (bonus) children that he cherishes as well. Randy is the Vice President of Public Affairs for http://warriorbonfireprogram.org, which is for combat veterans that have been wounded in combat operations. He enjoys traveling, learning, reading, staying fit, history, all sports (especially baseball), and follows the teachings of Jesus.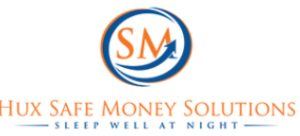 800 988-7855
Lafayette LA 70508
Learn more about Randy:
https://annuity.com/author/randy_hux/
https://www.huxsafemoneysolutions.com/
https://randyhux.retirevillage.com/
---
Meet David Saucer: Baton Rouge

David A. Saucer is an independent financial professional committed to helping his clients in retirement and insurance planning. David utilizes various strategies to assist his clients to improve their investment potential, reduce financial risk, and help preserve their estate for their heirs.
Over the years, David has helped hundreds of his clients implement plans in the areas of Insurance, Investments and Retirement Planning. As an independent advisor, his holistic approach allows him to utilize the services of elder law attorneys, CPAs, and other professionals. His broad base of knowledge puts him in demand to provide guidance on:
• Protecting and Preserving Assets
• Wealth Accumulation and Distribution Strategies
• Tax-Free Retirement Planning
Married for 28 years to his wife Cindy, the Saucers enjoy traveling and spending time with their two adult children. David is an avid golfer; however, he describes his golf game "as a work in progress". He is involved in numerous community endeavors and considers his service to others to be one of his greatest passions.
Learn more about David
https://davidsaucer.retirevillage.com/
https://www.safemoneydavidsaucer.com/
14526 Brook Spring Ave.
Baton Rouge, LA 70816
225 907-6000
Meet Jack Branch: Covington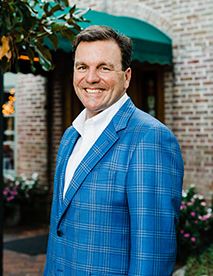 Jack Branch has been an advisor in Louisiana since 2001 helping clients clearly layout their objectives, identifying the risks that inhibit those goals from becoming a reality, and putting together a custom plan for each client. Jack has been recognized nationally and locally as a top advisor to professionals, CPA's, business owners, and entrepreneurs seeking a holistic plan not just a boiler plate one size fits all plan.
His work history before coming into the financial industry gives a fresh outlook on things to look at versus having been in only one industry throughout his entire career. Jack is a graduate from the University of Tennessee in Knoxville and lives in Covington with his wife, Renee. He is an active member of Northshore Bible Church in Covington, avid fisherman, husband, father, and active supporter of JH Ranch and Band of Brothers initiatives. Jack and Renee have a 3 children Kristen, Kody, and Anna Grace. Faith and our family are foundation for all we do and why we do it.
Learn more about Jack
http://jackbranch.retirevillage.com/
201 Holiday Blvd. Suite 400, Covington, LA 70433
---
Agents, Contact Us to discover how you can be included in our directory.