---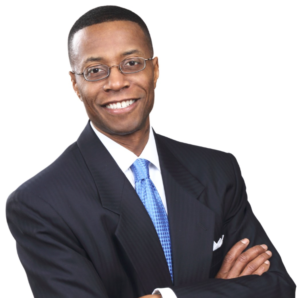 Darryl Franklin, Ph.D., helps his clients not only dream big, but bring those dreams to reality as a financial planner, portfolio manager, and coach.
Drawing upon his background as a seminary-trained, ordained clergyman, Darryl aligns his faith with the fundamental need to plan for the future, providing a perspective that others often miss.
Committed to the community, Darryl serves in the local church and is a former local school board member. He currently serves on the Board of Trustees at his alma mater, Garrett Evangelical Theological Seminary. Darryl also shares his unique life experience in his lectures, teaching, and writing with an emphasis on helping individuals reach their full potential.
Darryl Franklin earned a B.S.C.S from the Illinois Institute of Technology, an M.Div from Garrett Theological Evangelical Seminary, and a Ph.D. from Benedictine University.
---
Agents, Contact Us to discover how you can be included in our directory.