---
Meet Pete Okrasa: Windsor CT
Pete Okrasa is serving residents in Connecticut and Massachusetts. He has helped hundreds of clients find their peace of mind.
He began in the insurance industry in 2011 and utilizes several products from multiple carriers that match clients' needs.
Before working in insurance, Pete worked in commercial real estate after obtaining a degree in economics from UConn. He also completed a post-graduate certificate in financial management from Cornell University.
Secure Life and Legacy
360 Bloomfield Ave Suite 301
Windsor, CT 06095

860 513-8879
Learn more about Pete:
https://annuity.com/author/pete_okrasa/
https://sll.retirevillage.com/
---
Meet Jim Lambert CFF: Milford, CT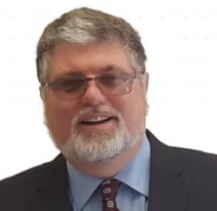 Jim Lambert, founder of First Choice Consulting, LLC has been helping people plan for their retirement since 2001.
Jim's passion is protecting the assets of his clients and helping them to reach their retirement and income planning goals. He has provided assistance to over a thousand Medicare recipients. As a professional concerned with health, financial, and social issues facing retirees today, Jim has received comprehensive education and training throughout his career.
Jim was born and raised in Milford, CT. Attended St. Joseph's High School in Johnson & Wales University in RI, in 1988.
Jim and his wife Kerry just celebrated their 20th wedding anniversary. They are the proud parents of, Mark & Abby.
When Jim's not working, he enjoys traveling, boating, photography, cooking, sitting by the fire with family & friends enjoying the wonderful outdoors.
Learn more about Jim
https://www.lambertsafemoney.com/
First Choice Consulting, LLC
185 Plains Rd, Suite #207W
Milford, CT 06461
100 Pearl Street, 14th Floor
Hartford, CT 06103
10 Dorrance Street, 7th Floor
Providence, RI 02903
203 878-4598