---
Meet Al Martinez: Denver

For more than two decades, Al Martinez has been an advisor and general agent in the financial services industry, helping clients to make sound financial decisions in the areas of insurance and retirement planning. The host of the Al Martinez Retirement And Income Radio Show.
---
Meet Lisa Cassidy: Denver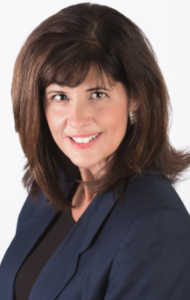 Lisa Cassidy,  joined the firm, America's Financial Solutions Group, to better serve the Colorado and Wyoming areas providing retirement planning services alongside Al Martinez,
Owner and Host of Retirement and Income Radio.
Lisa is known for educating and supporting clients as they develop an understanding of strategies that preserve retirement money and create income in both rising and falling markets. With a passion for listening, she is quickly attuned to the challenges clients face in retirement, guiding and helping them to make decisions that ensure they will have lifetime income.
When Lisa is not meeting with clients, you can find her spending time with her family and enjoy an active Colorado lifestyle outdoors camping, biking, hiking, or coaching people on how to improve their health and wellness. As an active outdoorswoman, Lisa has climbed 26 of Colorado's 14,000 ft mountains and traveled to Iran to trek the Zagros Mountains with local nomads.
Lisa is the proud mother of a son and a daughter and has one granddaughter.
---
Meet Brett Roby: Thornton
Bret Roby, former college athlete, and avid outdoorsman is used to taking risks in his personal life, but it is all about safety and guarantees when it comes to working with his client's retirement money.
As the host of the Safe Money Radio show and a nationwide presenter of the safe money concepts, Bret has enjoyed helping people across the country protect their retirement money. "Over the years, I have helped people protect millions of dollars in retirement assets, and not one of those people have ever lost a penny from market downturns. There is something truly wonderful about being able to help people have peace about their financial future." Bret Roby
Bret can sleep at night, knowing his client's retirement funds are protected. He desires to give you that same peace of mind.
---
---
Agents, Contact Us to discover how you can be included in our directory.