---
Meet Al Martinez: Denver

For more than two decades, Al Martinez has been an advisor and general agent in the financial services industry, helping clients to make sound financial decisions in the areas of insurance and retirement planning. The host of the Al Martinez Retirement And Income Radio Show.
---
Meet Lisa Cassidy: Denver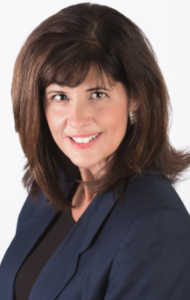 Lisa Cassidy,  joined the firm, America's Financial Solutions Group, to better serve the Colorado and Wyoming areas providing retirement planning services alongside Al Martinez,
Owner and Host of Retirement and Income Radio.
Lisa is known for educating and supporting clients as they develop an understanding of strategies that preserve retirement money and create income in both rising and falling markets. With a passion for listening, she is quickly attuned to the challenges clients face in retirement, guiding and helping them to make decisions that ensure they will have lifetime income.
When Lisa is not meeting with clients, you can find her spending time with her family and enjoy an active Colorado lifestyle outdoors camping, biking, hiking, or coaching people on how to improve their health and wellness. As an active outdoorswoman, Lisa has climbed 26 of Colorado's 14,000 ft mountains and traveled to Iran to trek the Zagros Mountains with local nomads.
Lisa is the proud mother of a son and a daughter and has one granddaughter.
---
Meet Jay Harris: Lakewood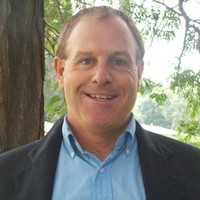 Jay Harris is a well-known financial consultant in Denver and the host of a popular financial radio show, "Retirement, Safety, and Lifetime Income." He is sought out throughout the state of Colorado for his expertise in helping folks with their retirement goals and lifetime income that his clients cannot outlive. His clients include those who work at the Federal Center, PERA State Government workers, and General Electric.
For over 30 years, Jay has focused his career as a retirement and lifetime income planning specialist. He helps those planning to retire or are already retired, maximize their social security benefits, reduce their taxes, and create a guaranteed income stream that his clients will not be able to outlive.
---
---
Agents, Contact Us to discover how you can be included in our directory.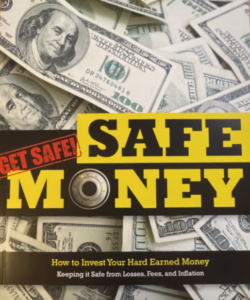 Premium gift for you for registering for my newsletter
I am a member of Syndicated Columnists, a national organization committed to a fully transparent approach to money.
Interested in additional information? Register for my FREE bi-monthly newsletter, "Layin' it on the line." It contains information that other people have found beneficial. I will never sell your information.
For registering, I have a Premium Gift for you.
Our 15th edition, "Safe Money Book" a $20 value
77,000 copies in circulation
Learn the basics of a Safe Money approach to investing.
And it is FREE with your "Layin' it on the line" newsletter