---
Meet David Albin: Morgan Hill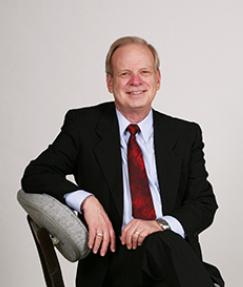 David Albin believes that life is a series of great adventures – which are lived to their fullest when you have appropriately planned their funding. And so, helping you create financial solutions that bring you the greatest combinations of safety, asset value, growth, and access to funds for a lifetime of full living is always our goal.
David provides solutions from some of the world's finest financial institutions, holds a degree in Economics from UCLA, and is Insurance licensed in Arizona, California, Colorado, and Nevada.
---
Meet Dr. Michael A. Mason: Marina Del Rey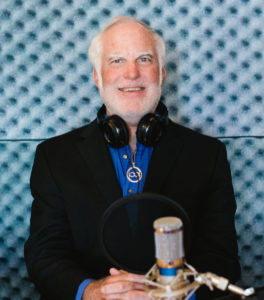 Dr. Michael A. Mason is a native Californian who has been Life Insurance licensed in California, becoming an independent specialist in senior estate and retirement planning, focusing on keeping his clients' money safe and secure from loss through fixed annuities. He has helped thousands of California seniors keep and grow their funds for retirement.
Since 2001 Dr. Mason has lived in Marina Del Rey, where he maintains a healthy, active lifestyle.  Michael is a proud member of the National Ethics Association since 2009. The NEA is devoted to aiding consumers with the increasingly complex task of conducting due diligence on business professionals. This results in greater peace of mind for skeptical consumers and also rewards those worthy of their trust.
---
Meet Michael Holt: Anaheim

Micheal Holt has been assisting clients for over 20 years to protect their assets, construct smart investment plans, and create lifelong income. Mr. Holt has helped clients move their retirement plans and savings into products that offer more protection of their principal and still provide for their assets' growth. Among his clientele are retirees, families, employees, and officers of several Fortune 100 companies and small business owners.  Michael has extensive training with all types of money and accounts, including "qualified" savings accounts such as IRAs, 401(k) 's, 403(b) plans, TSP, and pension plans.
Micheal is a founding senior partner with Lifestyle Income Strategies and offers free educational sessions to retirees weekly. Some of the more popular topics include annuities, life insurance, creating lifelong income streams, alternative investments, tax reduction and avoidance strategies, and how to protect and preserve your retirement savings.
---
Meet Stephen Ting: Pasadena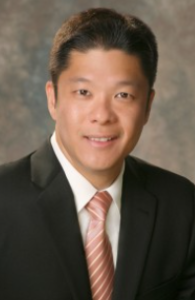 For the past 20 years, Stephen Ting has been helping many people across the nation plan for their retirement. He is a Safe Money and Retirement Specialist focused on growing and protecting retirement assets and creating guaranteed incomes for life.
As an Advisor and Trainer in the financial services industry, Stephen advocates taking a systematic and holistic approach to financial and retirement planning and has conducted many public events on wealth preservation, generating reliable retirement income, and efficiently creating a legacy.
Stephen has worked with large agencies and organizations in the past but now feels the best way to serve his clients' best interest is to do so as an independent advisor. His passion is to continue to find the best possible solutions to meet his clients' retirement goals and dreams.
"There is truly a sense of satisfaction knowing that we able to provide peace of mind to so many people with their retirement and legacies being secured."
---
Meet Warren Elkin: Los Angeles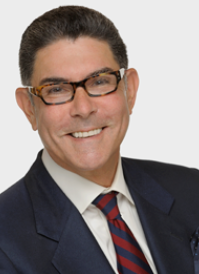 Warren Elkin is the experienced advocate you're seeking.
For Warren Elkin, protecting people's money is personal.
He watched his parents lose their life savings to fast-talking, three-piece suit wearing brokers. The experience was his inspiration for how he approaches investments and client relationships. Warren prides himself on having a personal relationship with each client. He'll know your name, your goals and keep you updated on your investment.
Warren has over 35 years of successful financial planning experience. When you work with Warren, you only work with Warren! You won't be pushed off to someone's assistant.
---
Meet James Alden:

James believes annuities can stand on their own feet with their contractual guarantees and their unique qualities compared to other financial instruments. He is also uncomfortable with much of the industry's current nonsensical sales practices.
In his free time, James plays guitar and hockey when he is not meeting clients.
---
Meet Mark Andra: Irvine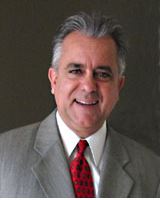 After graduating from The Marriott School of Management with a degree in Business/Marketing, Mark immediately entered the workforce at First Union Investment Corporation in San Francisco as an Income Property Broker.
Mark's real estate and mortgage lending experience uniquely qualify him to speak to real estate owners and real estate professionals about their retirement needs and challenges. Coupled with his nearly 30 years of insurance and retirement planning experience, Mark has the unique ability to craft innovative and creative solutions that protect and grow your investments and assets.
---
Meet Dan Evertsz: San Ramon
He is a nationally known expert in the financial services industry, with a focus on college planning. He is hosting workshops to provide strategies to guests for financial literacy and college planning.
---
Meet Rod Jones: Sacramento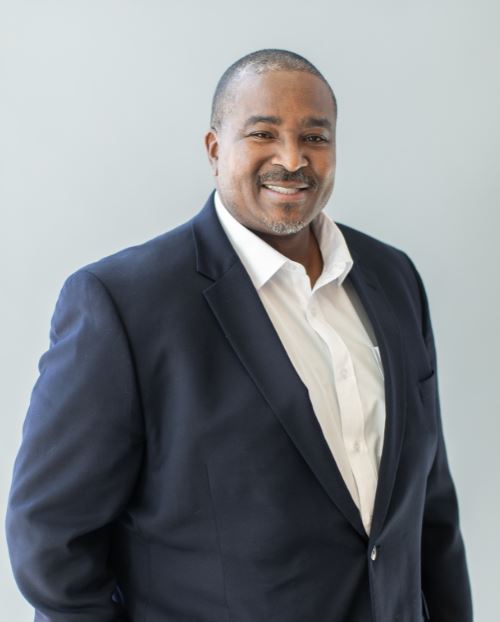 Rod Jones is CEO and Managing Partner of Blue Horizon Financial & Insurance Services, a Blue Horizon Group LLC company. Industry knowledge dates back to 2013 to the present, where Blue Horizon Group was founded in 2016. Rod Jones specializes in Client Relationships, Tax Diversification Strategies, Annuities, and Life insurance.
---
Meet Soeren Svendsen: Orange County
Soeren Svendsen is the President of Vision 8 Financial Services, LLC, established within the financial business in 2001.  Soeren's expertise lies in IRA / 401K conversions, and he is educated in all facets of estate planning.  His objective is for each client to preserve and grow their retirement estate, regardless of ANY market fluctuation. Soeren has clients ranging from hard-working Americans striving to reach their financial goals for retirement to top executives of Fortune 500 Companies. Soeren is proud to have the opportunity to protect and grow clients' retirement with absolute security and consider it a privilege to do the same for you.
---
Meet Brian Hafeman: Cameron Park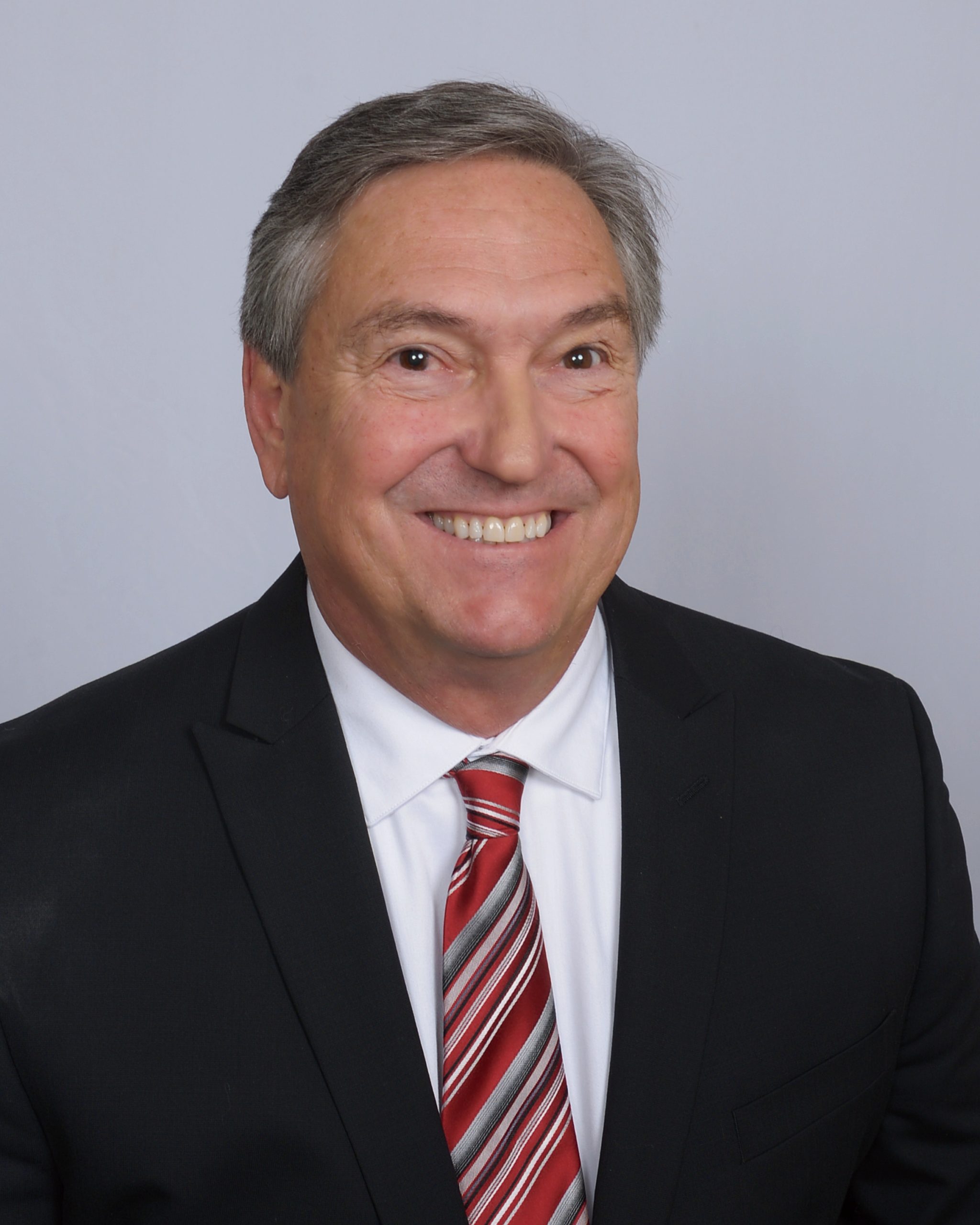 Brian Hafeman became a securities broker in 1985 with series 7, 63, & 65 Registered Investment Adviser accompanied by his insurance license. In his 35 years of experience in the financial industry, only a handful of advisers have the knowledge to keep your money SAFE and plan for the surprises in life. Brian is one of the few advisers who is focused on asking the right questions.
---
Meet Jerry Yu: Los Angeles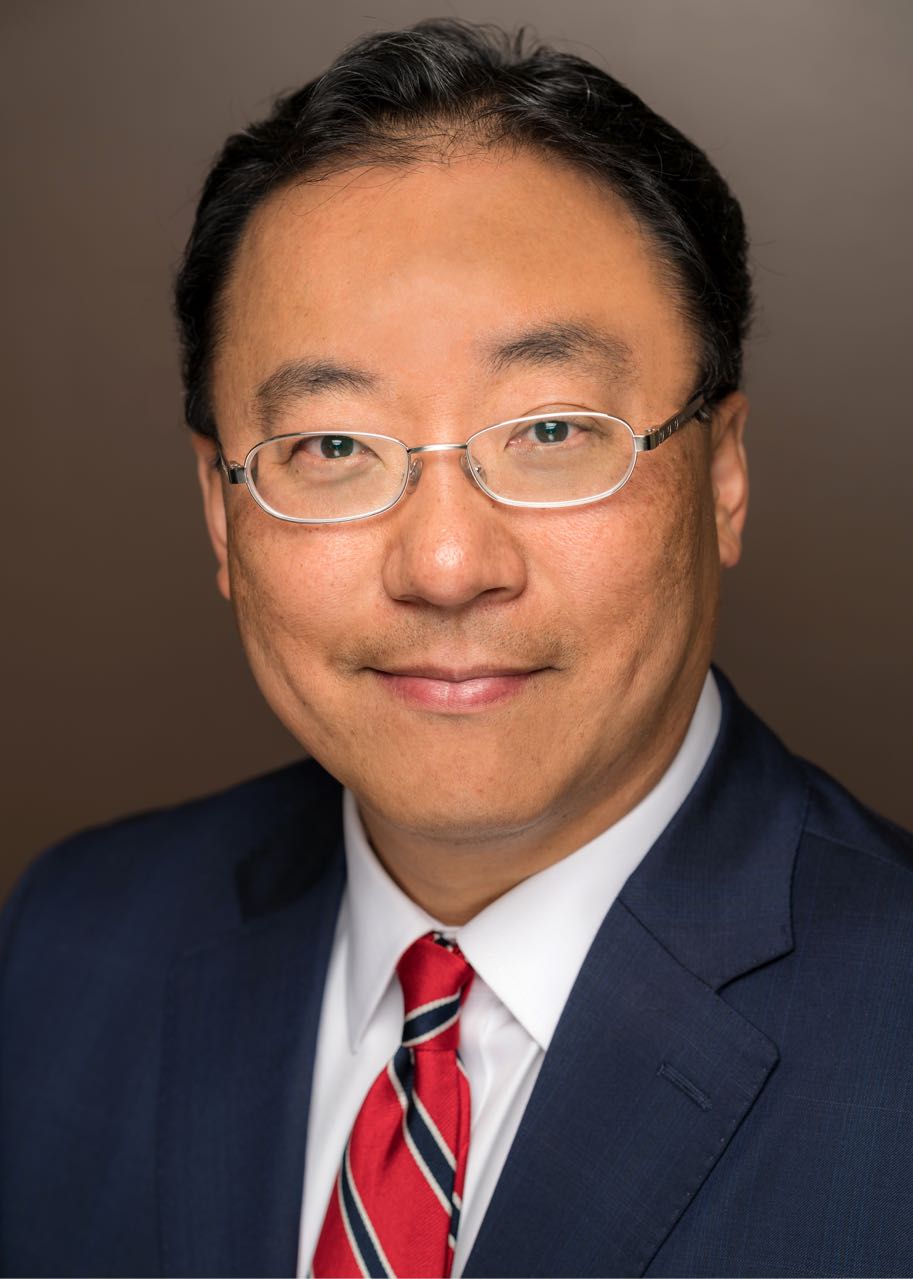 Jerry has over 20 years of experience helping clients save income tax, preparing tax-efficient retirement strategies, asset protection, business succession plans, and Wealth Transfer. Jerry is also a member of MDRT Top of Table.
Reign Finacial and Insurance has offices in Los Angeles, San Francisco Bay Area, Seattle,  Houston & Dallas, Texas, Raleigh, North Carolina, New York & New Jersey.
---
Meet Stephen Grossman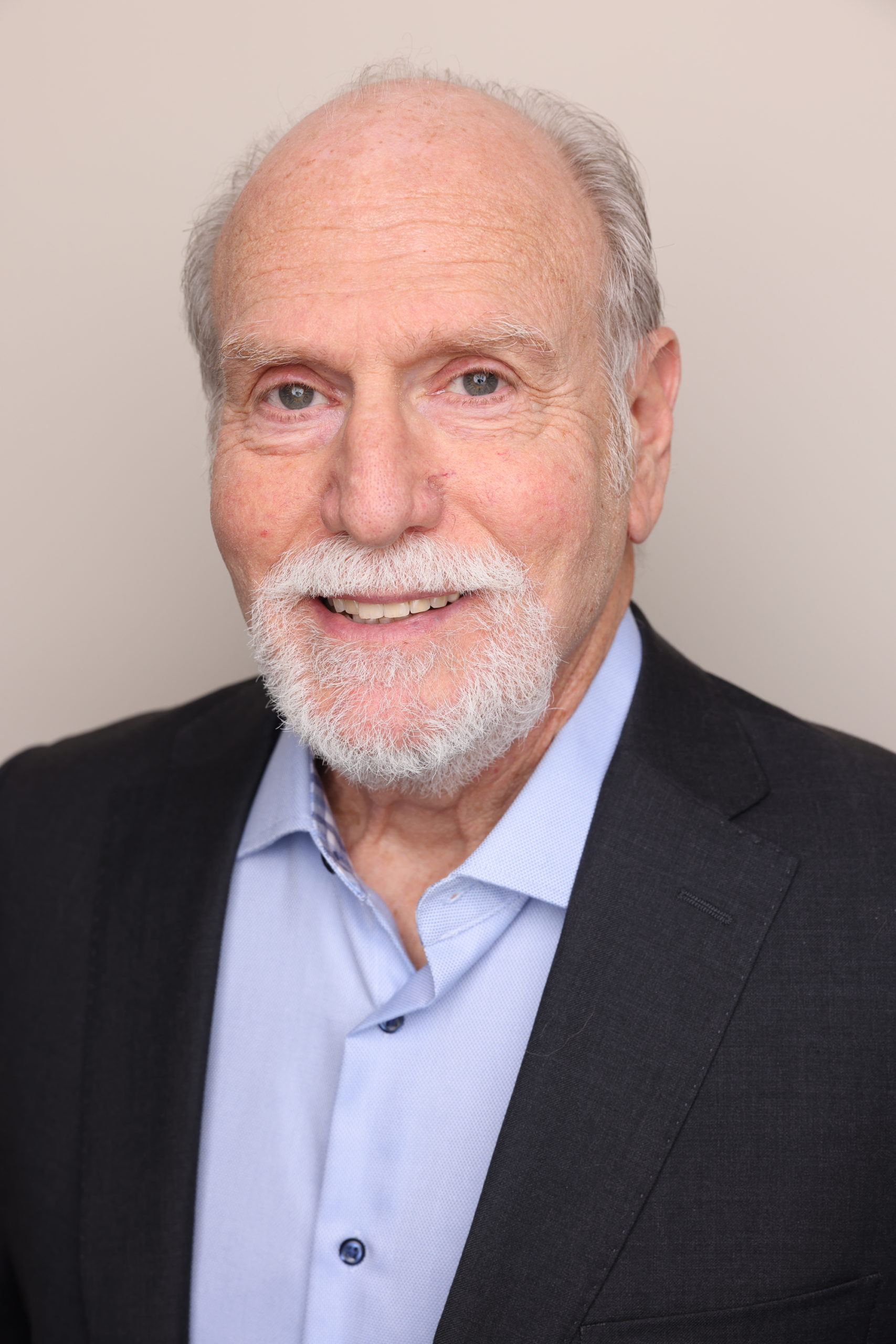 Stephen began his business soon after graduation from the University of California, Berkeley. He engaged in Business to Business sales and wholesale distribution, founding and operating his own businesses for most of his early career. In 2014 Stephen became licensed in insurance, starting with health insurance and related products.
From health insurance, he began to specialize in Medicare and benefits for the senior market. Quickly discovering that many people he encountered were financially unprepared for the pitfalls of senior healthcare and retirement life. It became his mission to learn as much as possible to help this population avoid the avoidable problems which are encounter. Consequently, Stephen has become an expert in retirement benefits. Currently, specializing in retirement benefits for Municipal employees and small business owners.
---
Meet Anthony Henderson: Santa Rosa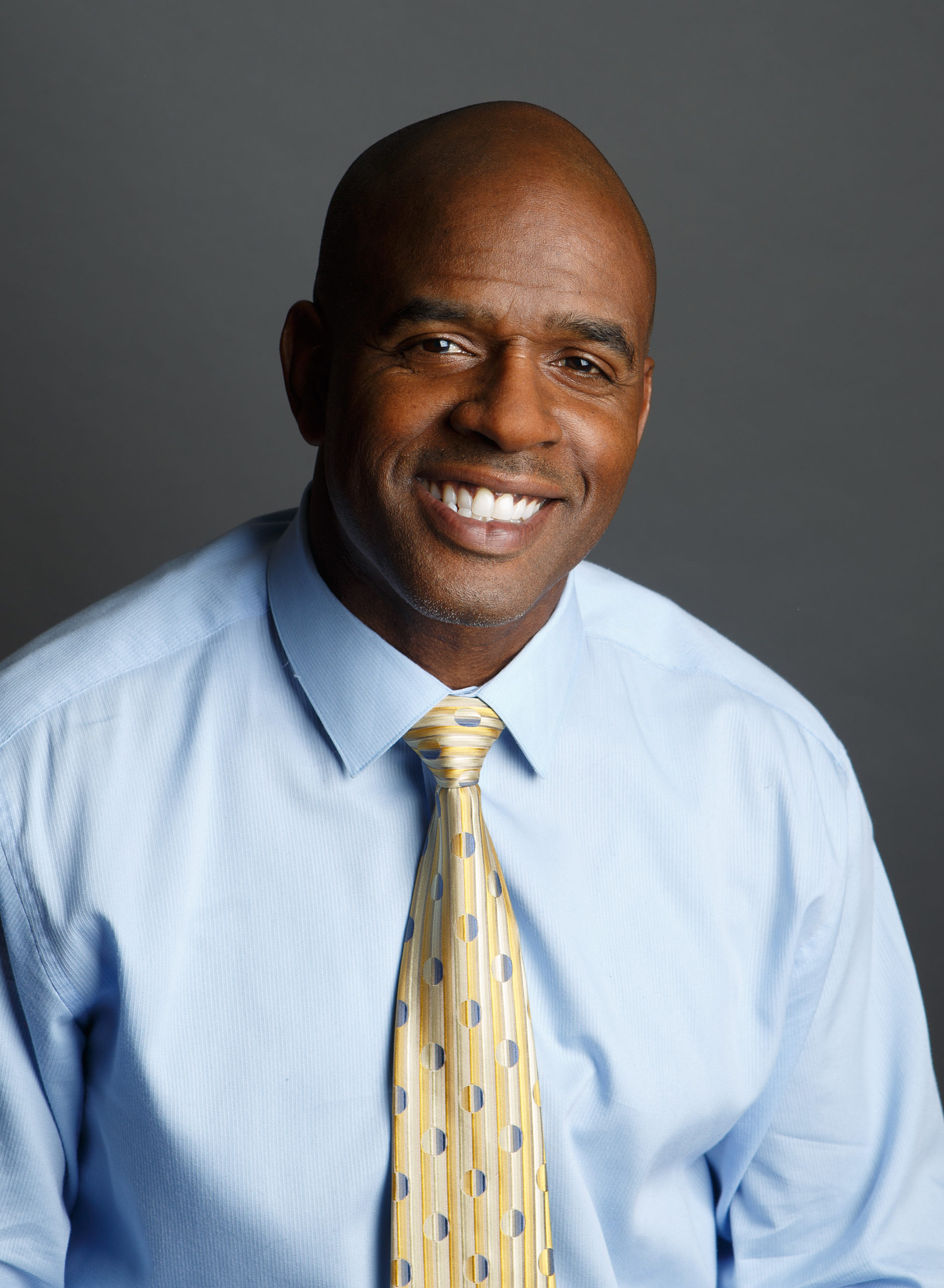 Anthony has been within the Financial Service Industry for over 13 years, specializing in retirement income strategies and money solutions that are safe, secure, and unique to your individual financial goals in retirement. As the Zone Financial owner, he understands that each client has a unique financial thumbprint based on many factors. Therefore, there is no such thing as a silly question nor a single best strategy or product that would benefit every client in just the same way.
---
Meet Michael Lucey: Petaluma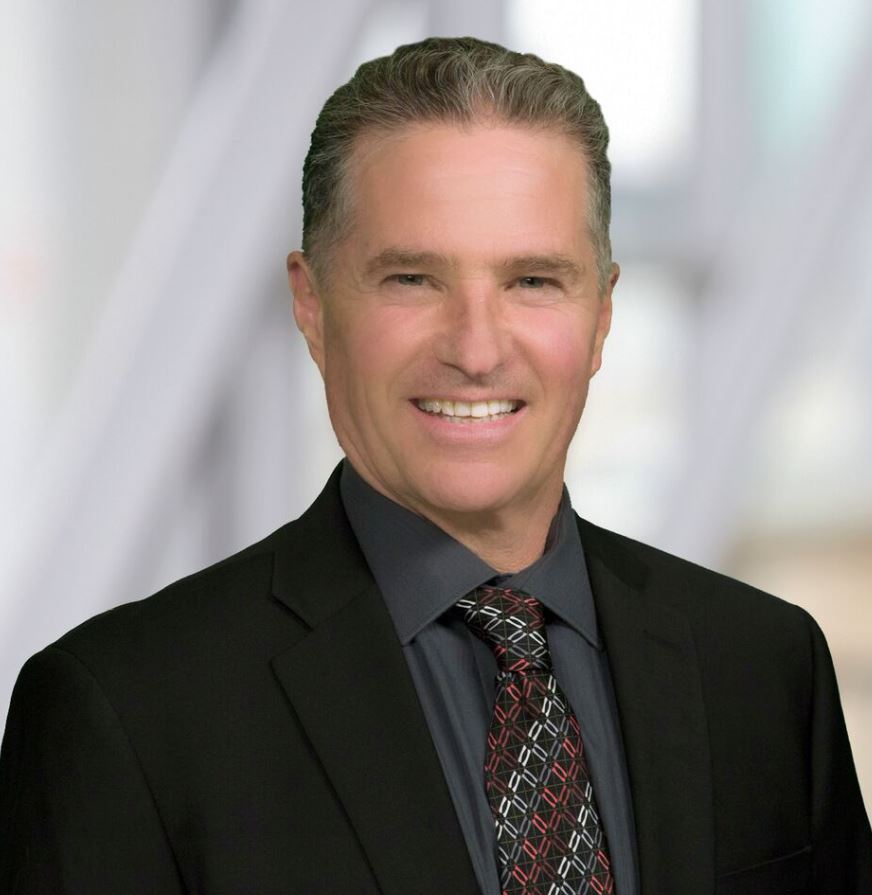 Michael has been within the Financial Planning industry since 1989. Providing valuable service to individuals and families with core values reflecting a conservative and secure discipline concerning their financial plans throughout this time.
Michael received his Bachelors of Science in Business Administration from San Francisco State University. Also, earning two professional insurance designations within Estate Planning.
---
Meet Chano Arellano: Oceanside
Chano J. Arellano is a Financial Advisor with over 28 years of experience in financial planning. He brings a wealth of experience and knowledge to his role as a Financial Advisor. His training and experience enable him to give personalized, one on one financial planning to his clients through a comprehensive and individualized financial plan.
---
Meet Randy Donsky: Los Angeles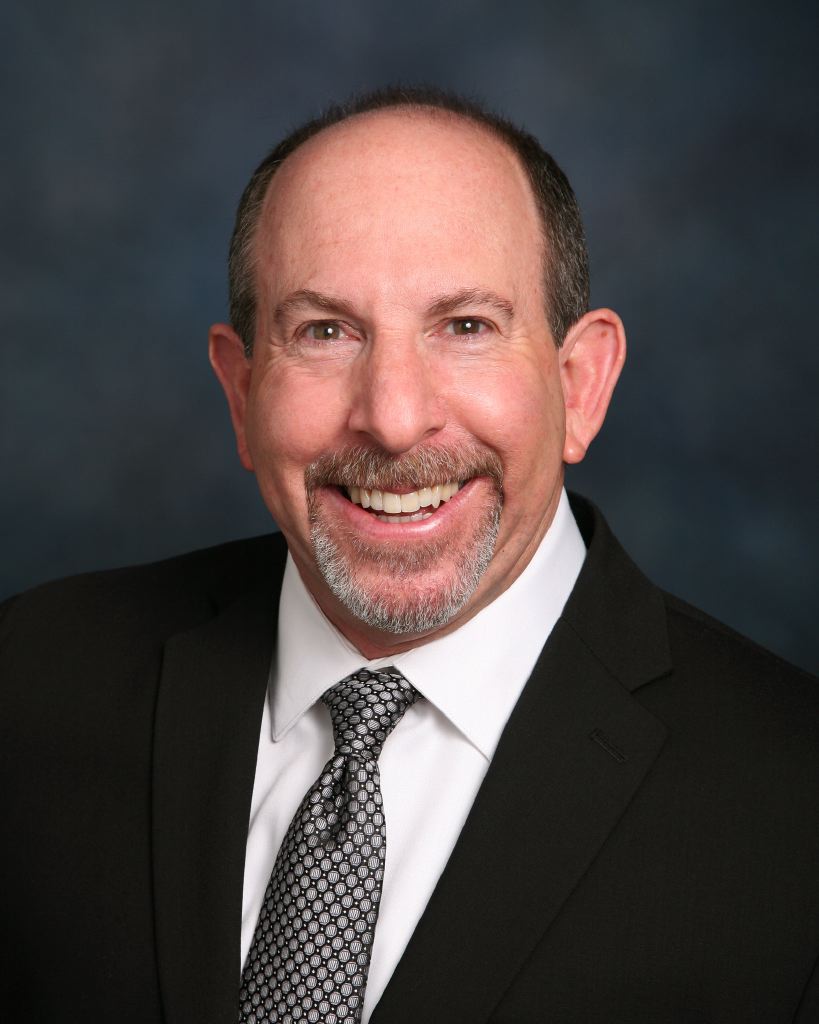 Randy was born and raised in Los Angeles, CA, and received his BA at California State University Northridge, focusing on Speech Communication and Business. Before entering into the insurance business, Randy led a successful corporate banking career, leading in the Vice President role, focusing on marketing and lending services to Fortune 500 companies. After over a decade of working in corporate banking, Randy wanted to change his field to better help people and protect their families and businesses.
---
Meet Rich Slavin: Encino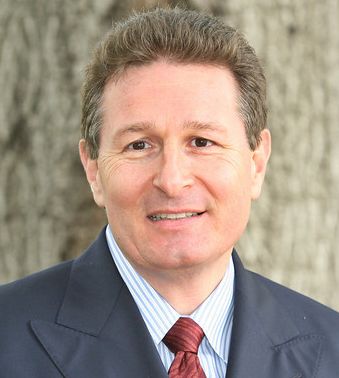 Rich has spent 40 years in financial services helping clients maximize retirement income, reduce taxes, and protect their families.  His focus is on retirement income planning and ensuring that clients continue to enjoy their lifestyle beyond their working years.  A plan to turn assets into income is complicated and often requires different strategies from growing assets, including guaranteeing income and protecting against market risk.
---
Meet Jim Fish: Los Angeles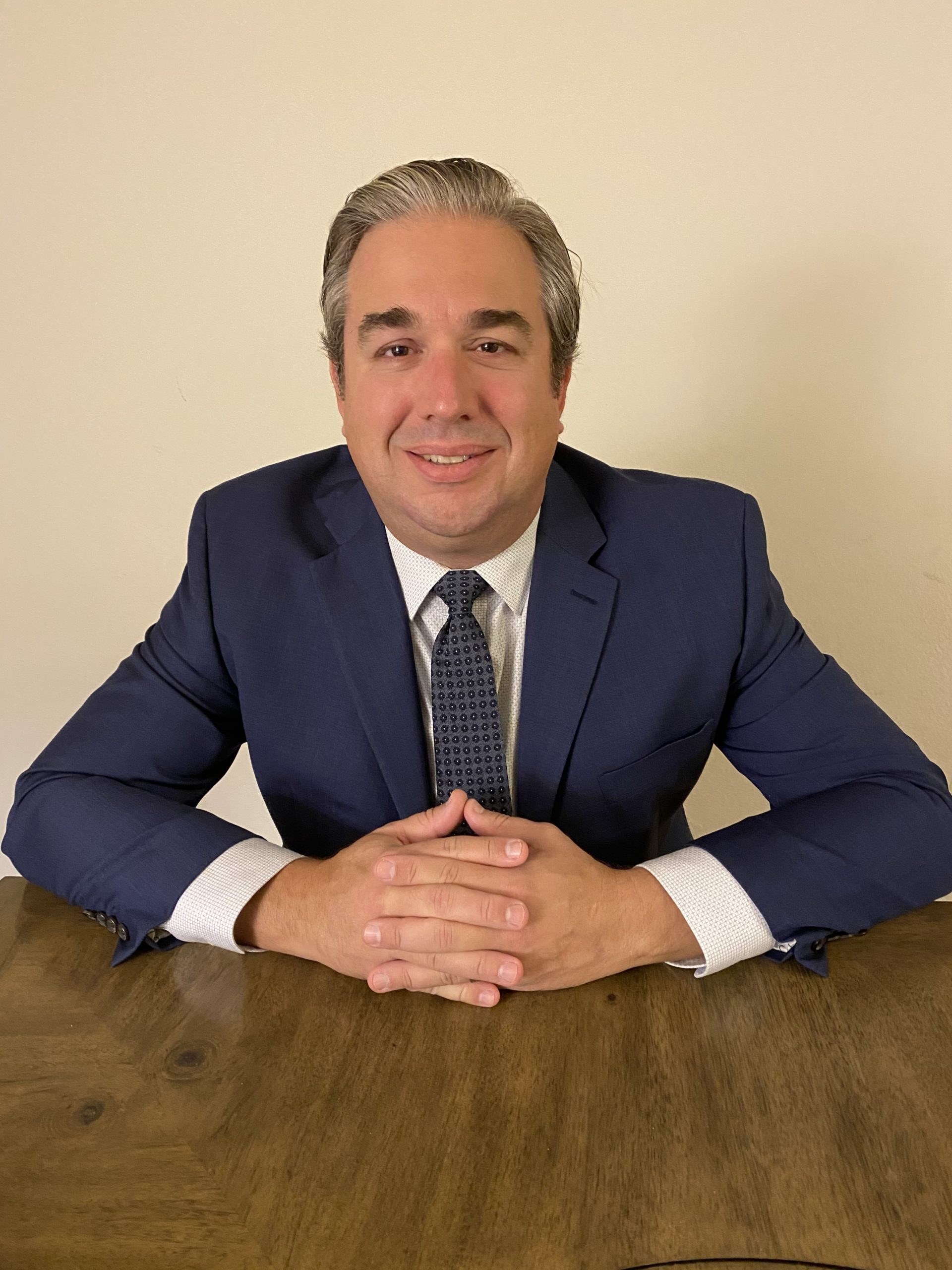 Jim is proud to be the founder and president of Pier Financial Group. He has been assisting clients with their tax, financial, and estate planning goals for over fifteen years.  He works closely with individuals and families during various life stages to understand their goals and provide tailor-made solutions. His clients and friends know Jim to be detail orientated, focusing on providing outstanding personal service.
---
Meet Dion Jayakoddy: Tracy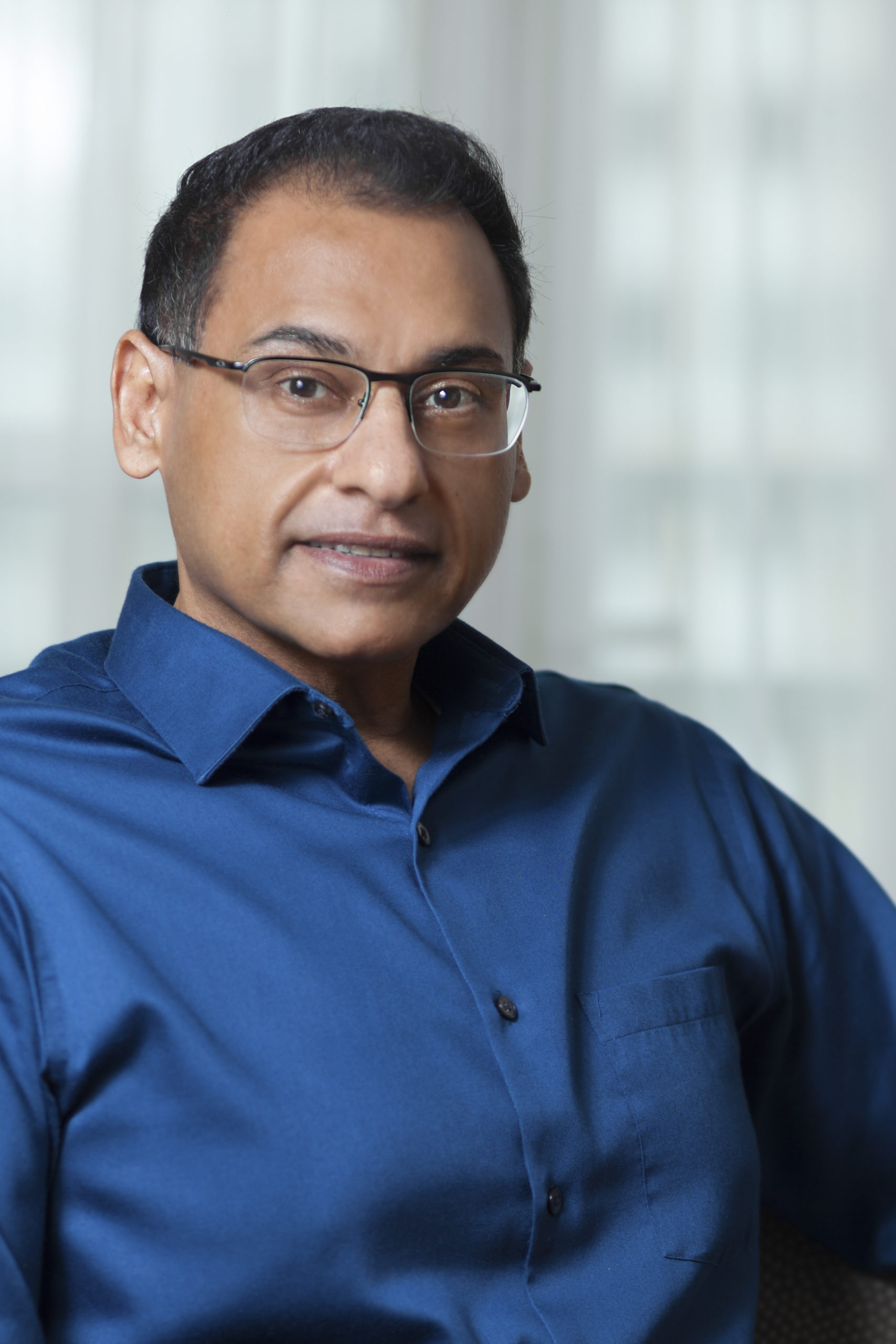 I have been working with small to mid-size companies, helping with their financials, training employees on their proprietary financial software since 1997. In 2004, one of my clients, The Western Province of the Society of Jesus, a 501-C that spanned 5 states, needed group health insurance. I decided to acquire my California insurance license and helped them navigate the health insurance industry, by customizing and tailoring health plans to their needs. I began working with the fixed indexed annuity industry around 2006, working with one of the top marketing firms for insurance, at that time. I am appointed with 27 plus insurance carriers, ranging from health, life, and annuities.
---
Meet Glenn LaBar: San Diego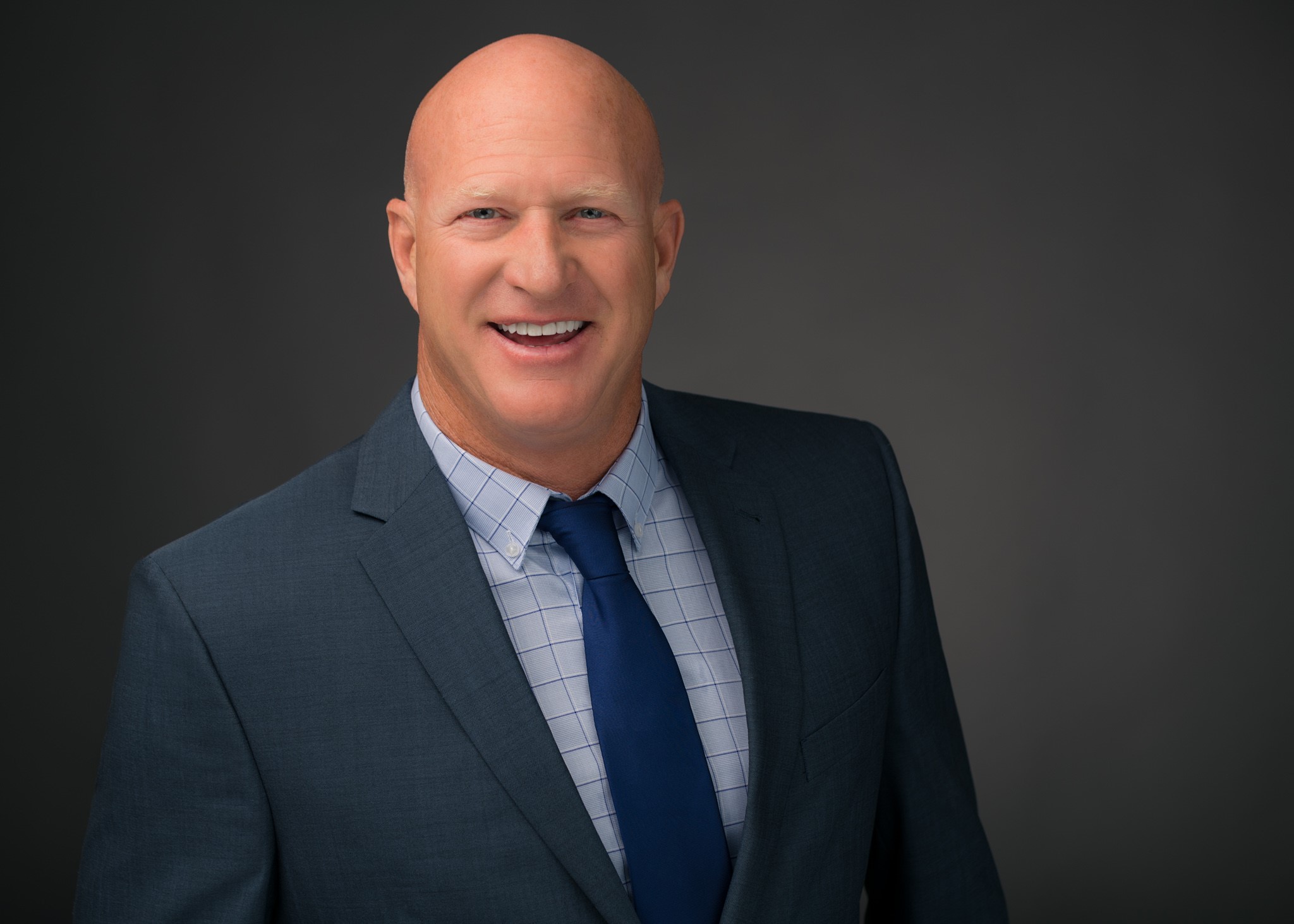 What started as a simple request from Glenn LaBar's parents to help them protect their retirement savings became a lifelong career. Today, as a WealthBridge Licensed Agent and Managing Principal, Glenn has assisted over 3,300 clients in identifying their retirement needs, goals, and new priorities of having protected retirement savings and income accounts. His considerable experience and knowledge of retirement savings products provide a wide range of options to individuals and families concerned with securing their hard-earned nest eggs. Because of these efforts, Glenn's clients have never lost a dollar due to market crashes.
 As an independent member/presenter of the Federation of Federal Employee Benefits Advocates (FFEBA), Glenn has educated hundreds of San Diego's Federal Employees on how to get the most out of their well-deserved benefits.
He is certified by the National Social Security Advisor (NSSA), the premier Social Security advisor education group. Glenn's extensive knowledge of Social Security benefits has helped hundreds of families maximize their Social Security income with an eye for reducing their tax liabilities.
---
Meet Tari Watkins: San Diego
Tari Watkins is a Managing Partner at WealthBridge Insurance Solutions and is a licensed agent. At age 15, Tari went to work at her father's insurance business in San Diego. There, she found her passion for helping people and acquired an extensive understanding of how insurance is used to keep people financially secure. Tari specializes in insured retirement income planning.
Her approach has always been to educate prospective clients, provide more than one option, and use straightforward language that everyone can understand. It is not unusual for couples to have different points of view on how to invest. Tari's clients value her ability to listen to their financial viewpoints and find investment solutions that provide them peace of mind.
---
Agents, Contact Us to discover how you can be included in our directory.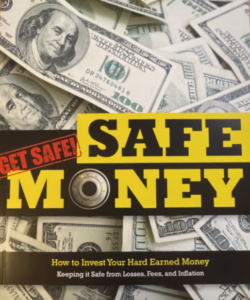 Premium gift for you for registering for my newsletter
I am a member of Syndicated Columnists, a national organization committed to a fully transparent approach to money.
Interested in additional information? Register for my FREE bi-monthly newsletter, "Layin' it on the line." It contains information that other people have found beneficial. I will never sell your information.
For registering, I have a Premium Gift for you.
Our 15th edition, "Safe Money Book" a $20 value
77,000 copies in circulation
Learn the basics of a Safe Money approach to investing.
And it is FREE with your "Layin' it on the line" newsletter