Eric Hutter Safe Money And Income Radio
Eric Hutter, host of Safe Money and Income Radio Show, announces new shows and new times.
As the host of the Safe Money Radio Show and a nationwide presenter of Safe Money Concepts, Eric has enjoyed helping people all across the nation protect their retirement money.
Eric is proud to guide  his clients to protect their retirement funds. Eric is a Certified Financial Fiduciary ®, the only designation that focuses solely on training financial professionals to be true fiduciaries. The CFF® designation ensures that fiduciaries adhere to and uphold the highest moral, ethical, and fiduciary guidelines and practices for investments that are determined by state regulators.
A multi-state licensed financial professional with over 30 years of experience, Eric specializes in planning for and protecting your retirement. He is a featured author and contributor to FOXBusiness.com.
Eric is a native Floridian. He and his wife, Laura of nearly 20 years, are family-oriented and are the proud uncle and aunt to 15 nieces and nephews. They enjoy activities such as fishing, boating, hiking, biking, and reading. Eric's an avid fisherman and participates in regional fishing tournaments and events whenever possible.
Listen to Eric Hutter's Safe Money Radio: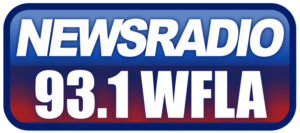 WFLA 540AM / 93.1 FM
Tuesdays 7-8 pm
Sundays 7:30-8:00 am, and 10:30-11 am
WQOL
 

103.7FM
Sundays 9-10 am
Eric has high acclaim as one of the best financial experts in Florida. Eric specializes in reducing market risk focusing on Safety and Security.
Join others in listening to Eric's solid and common sense advice regarding lowering market risk and maintaining a great lifestyle "for all of your retirement years."
Contact Eric Today!
561 762-7560