Casey Marx Safe Money Radio Show: Get Safe!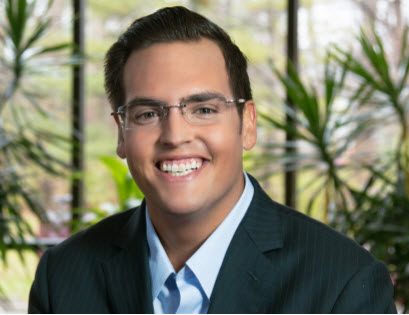 Casey A. Marx is the founder of Crown Haven Wealth Advisors, a retirement income planning and asset protection specialty firm located in charming Carmel, Indiana.
A trailblazer, Casey has been recognized by Forbes Magazine as one of America's Financial Leaders, is continually recognized as a standing member of the National Ethics Association, and is a sought-after speaker in the retirement income planning field for his unique perspective on retirement income planning solutions for baby boomers and those approaching or in retirement.
As host of Indiana's #1 retirement income planning show Smart Money w/Casey Marx, Casey finds great joy assisting Hoosiers guarantee their retirement dollars for a future that they can truly rely on.  To accompany his other distinguished honors, Casey is currently pursuing the Retirement Income Certified Professional designation at The American College, unanimously considered the #1 designation the field.
By utilizing careful retirement planning techniques that are tailored to each individuals' financial needs, Casey has helped his clients protect millions of dollars in retirement assets, with not one penny ever being lost due to market downturns.
Casey is a man who understands the need for true financial stability; after his father's untimely passing when he was only 15 years old, with his mother earning a modest school teacher's salary, Casey witnessed first hand the effects a market downturn can have on a family when more than half of his mother's life savings were swept away within a blink of an eye.
Casey finds comfort in the fact that every day when he goes to work, he has the honor of assisting his clients in the preservation, protection, and safe growth of their financial assets, preserving bright futures for themselves and their families."
"I'm proud to educate my clients in a field where education is viewed as taboo. I desperately want my clients to understand the things they can control—risk and fees— and how to best control them. Our mission statement is simple, treat every person as if he or she is the most important person we have ever met, the rest takes care of itself."  
Casey Marx
Join others listening to Casey and his non-nonsense approach to retirement planning based on safety and security.

Sundays 9am and 9pm
Casey Marx B.S, LIA, R.I.C.P.
President, Crown Haven Wealth Advisors
Founder of Get Safe Radio
Registered Member, National Ethics Association
Certified Educator, Society of Financial Awareness
TOP Advisor 2011-2017
Expert Contributor, Annuity.com
Yale School of Business, Macro-Economics
Central Washington University, Business
American College, RIPC
Author, Baby Boomers Retirement Boot Camp
"One of America's Financial Leaders" -Forbes

11495 North Pennsylvania Street, Suite 101
Carmel, IN 46032
317 819-6640