Casey Marx Receives Advisor of the Year Award

Casey Marx, based throughout Indiana, has been awarded the prestigious Advisor of the Year. The plaque is engraved with a quote from Nelson Mandela, "Everyone can rise above their circumstance and achieve success if they are dedicated to and passionate about what they do." Aegis Financial presented the award at its National Sales Symposium in Denver.
A trailblazer, Casey has been recognized by Forbes Magazine as one of America's Financial Leaders, is continually recognized as a standing member of the National Ethics Association, and is a sought-after speaker in the retirement income planning field for his unique perspective on retirement income planning solutions for baby boomers and those approaching or in retirement.
As host of Indiana's #1 retirement income planning shows Smart Money with Casey Marx, Casey finds great joy assisting Hoosiers to guarantee their retirement dollars for a future in which they can genuinely rely upon. His firm, Crown Haven, was just rated the #1 Independent Wealth Advisory Practice in Indiana.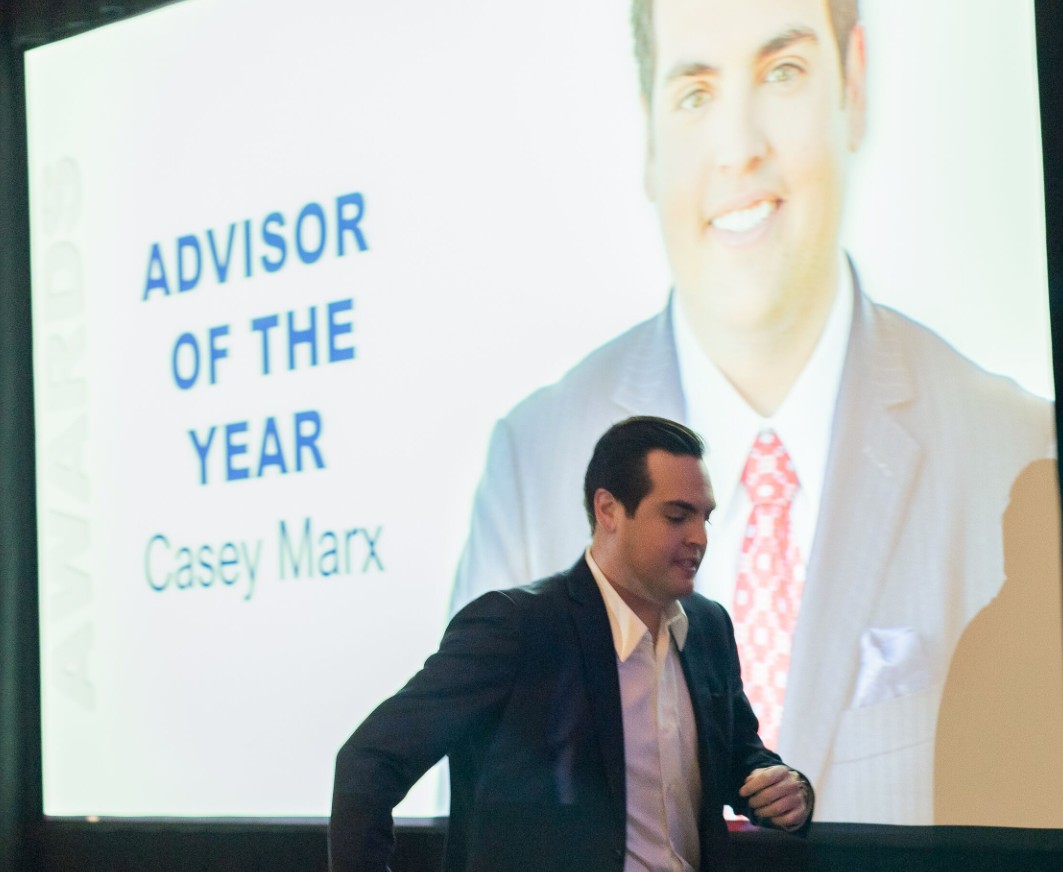 Casey believes in continuing his education so that he can transfer that knowledge as a benefit to his clients—he recently completed a course at Yale entitled "The Global Financial Crisis" lectured by former US Secretary of Treasury Timothy Geithner.
To accompany his other distinguished honors, Casey has earned the Retirement Income Certified Professional designation at The American College, unanimously the #1 designation in the field.
"I'm proud to educate my clients in a field where education is viewed as taboo. I desperately want my clients to understand the things they can control—risk and fees— and how to best control them. It's only a mere result of my thousands of hours and extensive study that I know what I know. "

Pictured: Mike Dudley, Casey Marx, and Carl Muehlemeyer
Learn more about Casey and his no-nonsense approach to Retirement Planning:

With Offices Throughout Indiana
(317) 564-4691
https://www.facebook.com/CrownHavenWealthAdvisors/
https://www.linkedin.com/company-beta/11209962/
https://www.youtube.com/channel/UCPWs8exQp5MgAvPor9aTGzQ
https://annuity.com/author/casey-marx/
https://twitter.com/CrownHavenWA