Brad Pistole Honored With Prestigious Invitation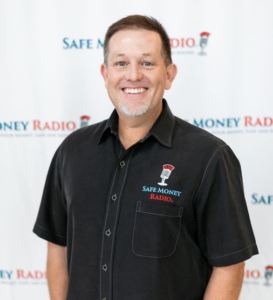 Brad Pistole, Ozark, Missouri, has accepted an invitation to become an "Invited Author" on the financial website, https://annuity.com. Brad now joins an elite group of financial experts who share information about approaching retirement without market risk by authoring meaningful and useful articles focused on those retired or about to retire.
Brad Pistole, CEO of Trinity Insurance & Financial Services, INC in Ozark, MO, has won the Safe Money Radio Advisor of the Year Award. The award, presented in Denver by First Annuity and Insurance Marketing Executive Vice President, Carl Muehlemeyer, honors the professional, civic and community service Brad has provided to his clients, and his community.
Brad graduated with a BS in Education from Arkansas Tech in 1993. He holds his Life and Health and P&C Licenses in Missouri and Arkansas, a member of the National Ethics Association and the Ozark Chamber of Commerce. Also, recognized with Ed Slott and Company as a Master Elite IRA Advisor from 2010-2019.
Learn More about Brad:
Certified Financial Fiduciary®, Certified Annuity Specialist®
https://bradpistole.retirevillage.com/
5511 N Farmer Branch Road, Suite 101, Ozark, MO 65721

Annuity.com has a simple mission. Educate people about annuities and help them determine whether an annuity is right for their retirement portfolios. We provide unbiased information on a multitude of topics needed to make optimal decisions for our own specific needs. Because we are not an insurance company, we have been able to remain a consumer-focused site, providing timely, objective, and quality information since 1995.