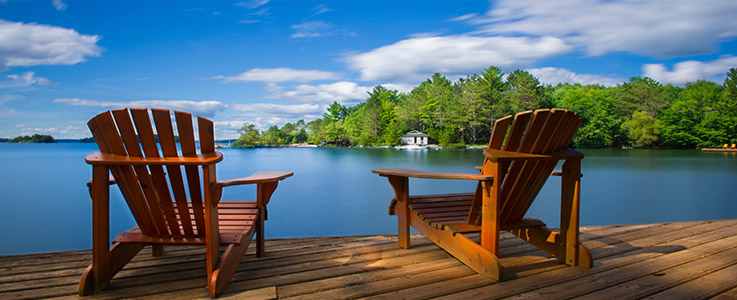 How Much Money Do I Need for a Comfortable Retirement?
When it comes to preparing for a comfortable retirement, several key variables must be considered.
For instance, how much money do you need to save? And what type of investments can help you reach your goal? These are just a couple of questions you should ask as you start planning for retirement.
In this article, you will learn what actions you need to take to create your ideal retirement plan and what tools can help.
How Much Money Should I Save Each Year for Retirement?
What constitutes a comfortable retirement and how you get there is different for everyone. Your desired lifestyle, current savings, expected retirement age, and life expectancy dictate how much money you should save each year.
However, financial experts recommend putting a minimum of 15% of your yearly gross income toward your retirement fund. If you're starting late, you may want to save more to catch up. On the other hand, you can save less if you're getting an early start.
It's assumed that retirees need an estimated 80% of their annual pre-retirement income to maintain their living standards for a comfortable retirement. That's a lot. But investing in financial products like annuities can add to your monthly income stream.
There are a variety of financial instruments to choose from, and they all come with unique features and varying degrees of risk. There are also numerous different types of annuities. Learning about different investment options can help you find the right one.
How to Calculate the Income Needed
You may have a general idea of how much money you need, but calculating your projected annual retirement income can help you plan more effectively. You can do this with the help of an online calculator tool. All you have to do is enter your current age, savings amount, and desired income amount.
Figuring out your projected income can help you determine what annuities are suitable for you. Keep in mind that not all annuities are quoted using a calculator. However, it can help you get an idea of your lifetime income and what type of annuity products are right for you.
To get a more precise projection, you can also estimate the amount of money that will go to or come out of these categories:
Mortgage/rent
Car Payment
Utilities
Medicare
Life Insurance
Long-term Care Insurance
Final Expense Insurance
401k / Roth IRA / IRA
Social Security
Why Choose Annuities?
Annuities are one of the safest options for retirement planning. They are the only investment option that provides a guaranteed fixed income. Although there are different types of annuities, they all offer a lifetime income stream if you follow the contract.
When it comes to purchasing an annuity contract, you have the option of receiving a lump sum or a series of payments. That way, when your retirement starts, your annuity provides you with a monthly paycheck, similar to when you were still working.
Here are the top reasons to choose an annuity when planning for a comfortable retirement:
Guaranteed income
Predictable returns
Tax deferral
Investing without risk
Inflation protection
Creditor protection
Liquidity options
Diversification
Wealth transfer
Retirement Expenses to Consider
To effectively plan for a comfortable retirement, you need to consider your retirement expenses, including taxes, inflation, healthcare, longevity, and even death. Some of these topics can be difficult or overwhelming to plan for, but it helps you prepare for the future you want.
Finding your projected annual retirement income and investing in annuities or other investment options can help you determine how much you need to start saving for the future.
Editor's note: I understand the brief suggested referring to graphs. Unfortunately, we can't include images of graphs due to the risk of copyright infringement. I hope you'll find the article well-referenced where appropriate.
Many people have learned about the power of using the Safe Money approach to reduce volatility. Our Safe Money Guide is in its 20th edition and is available for free.  
It is an Instant Download.  Here is a link to download our guide: 
Safe Money Guide – Annuity.com